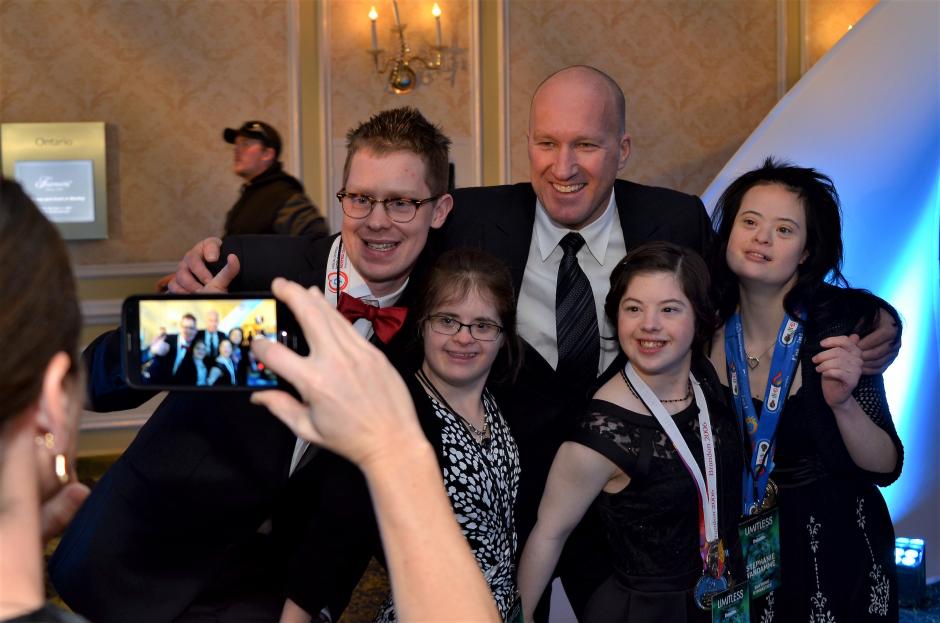 As Canadian celebrities and influencers, you inspire Special Olympics athletes and help bring awareness to the movement and its programs across the country. 
As we continue to celebrate Special Olympics 50th Anniversary this year, there are many exciting ways for you to continue impacting the lives of thousands of athletes with an intellectual disability, their families, coaches and volunteers.
We'd like to extend a huge note of gratitude to your Founder, Mark Tewksbury, for creating and developing the immensely successful Champions Network five years ago.
Thank you for impacting the lives of countless Special Olympics athletes across the country.
Another special thank you to Catriona Le May Doan and Jamie Salé, past Co-Chairs of the Champions Network, for their dedication and devotion over the years.
"I am proud to be a part of the Champions Network and help create more awareness to other Champions and their social networks," said Jamie Salé. "It was always 'special' to bond together for such an amazing organization and really help make an incredible difference in so many lives."
Catriona Le May Doan said, "Working with the Champions Network to support all the fantastic Special Olympics athletes and raise the profile for Special Olympics Canada's programs is a truly gratifying experience. I encourage all members to keep up the great work for a great cause."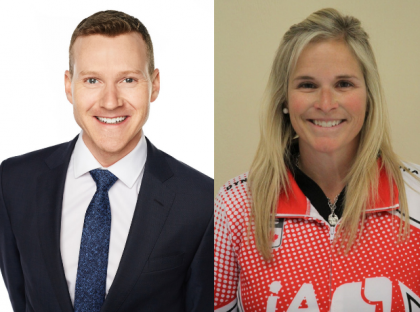 Catriona and Jamie are passing the torch to new Champions Network Co-Chairs Jennifer Jones and Kyle Shewfelt. Please join us in welcoming them.
Kyle, Canada's most successful gymnast, is a three-time Olympian, three-time World Championship medalist and a 2004 Olympics Champion. Kyle has been a proud ambassador for Special Olympics for many years. Kyle is a recent father and is the owner of Kyle Shewfelt Gymnastics in Calgary, Alberta. 
Jennifer is one of Canada's most successful curlers in the last decade. She led Team Canada to Gold in 2014, making them the first women's curling team to go undefeated in Olympic competition. Jennifer is the 2018 World Women's Champion and is currently active on the curling tour, as well as being a Senior Legal Advisor at National Bank Financial. Jennifer resides in Ontario with her husband and fellow curler Brent Laing and their young daughter. 
The passion and participation of the Champions Network has enabled Special Olympics athletes to achieve great things.
Let's keep up the momentum and encourage all Canadians to step up and embrace the transformative power of sport and help create a more inclusive Canada.  
A SPECIAL MESSAGE FROM THE CHAIR AND FOUNDER OF THE CHAMPIONS NETWORK, MARK TEWKSBURY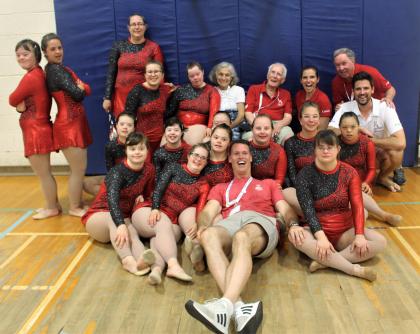 Dear Members of the Champions Network,
I am so happy to be part of the first revised newsletter, as it gives me the chance to say THANK YOU once again to all of you for being involved with Special Olympics Canada. Your participation means a lot. 
A huge thank you, also, to Catriona Le May Doan and Jamie Salé, past Champions Network Co-Chairs.
The motto for the Champions Network:  High on impact, low on formality.  
We don't have any 'meetings'.  We just get asked to support Special Olympics Canada in any way we can:
Through our extensive networks, social and beyond;
Attending an (1) event a year to support FR;
Attending a (1) sport event or SOC program at your local level.
Over the past number of years, the Champions Network has grown to 50-plus members! Thank you so much for your ongoing support.
You are making a HUGE impact. In honour of the 50th Anniversary of Special Olympics, let's take it up a notch!  
We are proud to introduce the new Co-Chairs of the Champions Network, Kyle Shewfelt and Jennifer Jones. Through their leadership, the Champions Network will continue to serve and do its part in improving the lives of people with intellectual disabilities through sport.
Warm regards,
Mark Tewksbury
Founder, Champions Network
Chair, Special Olympics Canada