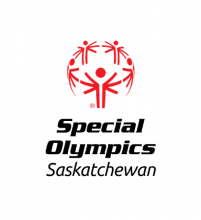 April 29th, 2021
Dear Special Olympics Saskatchewan Membership,
Due to the updated Public Health Orders for sport delivery announced on April 28th we have made the decision to lift our province-wide in-person program suspension. We will now move all of our sports into our stage 2 status - meaning physically distanced individual skills and fitness training programs are allowed. We are pleased to make this change and along with our community leaders will strive to provide safe and meaningful sport programming once again. 
The next step is our community leaders will evaluate and decide on the best timeline for a return to sport programs for each community. There will be some communities and programs that will be able to return as soon as within a month or two while others may wait until the fall of 2021. Communities will return to programming at different times but rest assured your community will contact you when they have everything organized and are ready to provide programs.
Athletes get ready to get active again! We ask that you have patience and understanding with us, your community leaders, and coaches while we sort through the guidelines and organize programs. Remember, you will be contacted when a program is ready for participation.
Hope everyone has a safe and joyful return to programs,
Your friends at Special Olympics Saskatchewan