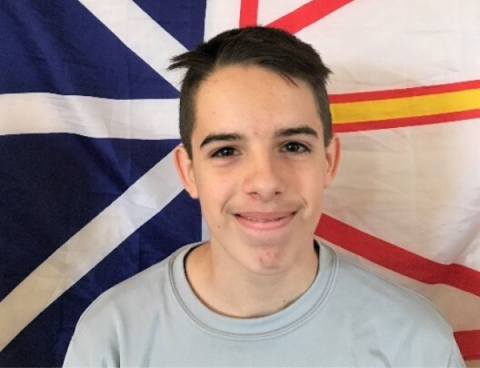 Special Olympics Newfoundland & Labrador's Logan Firmage rarely bowls at a bowling alley – but that didn't stop the 15-year-old from qualifying for the Special Olympics Canada Winter Games Thunder Bay 2020.
His hometown of New-Wes-Valley – population 2,200 – doesn't have a bowling alley (the nearest venue is an hour-and-a-half away in Gander), so when he signed up for five-pin in 2013, he learned to play with rubber balls on a 20-foot canvas mat, rolled out and taped to the floor of the local Lions Club community hall.
"It feels amazing," Logan said about making Special Olympics Team Newfoundland & Labrador. "It's really good, because I'm from a small town. I feel proud for representing my province and my town."
According to Logan's mother, Kristin Carter, when he first started bowling at seven-years-old, he couldn't get the ball down the makeshift lane – his coach had to move him closer to the pins until he could build the strength.
"To come from that point to where he's at now is crazy," said Kristin, who will also be attending the Games as mission staff for the provincial team. "Anything that Logan does, he always gives it 110 per cent."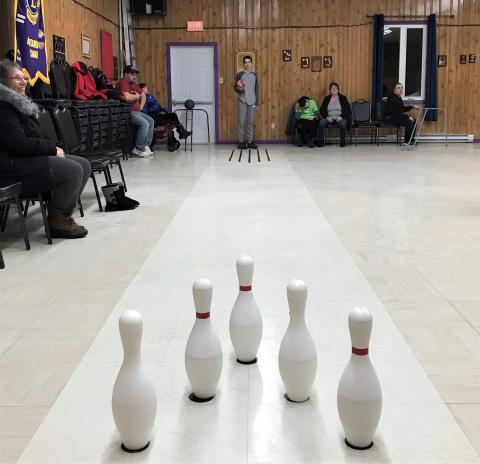 Bowling also helped him socially. When Logan first joined, he would stay outside on the porch of the community hall. Slowly, he moved into the centre to watch the other bowlers, started to interact with them and picked up the ball himself.
"It grew from there," said Kristin.
While Logan travels to Gander "every once in a blue moon" to practice at the bowling alley, he believes the set up in New-Wes-Valley is enough to prepare for Games. The local club has also since progressed from the rollout canvas alley to one painted on the community hall flooring.
"I'll be ready for Nationals by practicing at the community centre – it will help," he said.
His coach, Hubert Spurrell, agrees.
"He's a real competitor, he wanted to improve and this is where he's at today," he said. "He's got that drive about him."
"He works really hard, he really wants to be the best that he can be."
Logan's goals for Games are simple: to have fun and "maybe" win a medal.
Of course, he's also looking forward to "playing my game on the bowling alley."
For more stories on Winter Games athletes like Logan, sign up for the newsletter here.