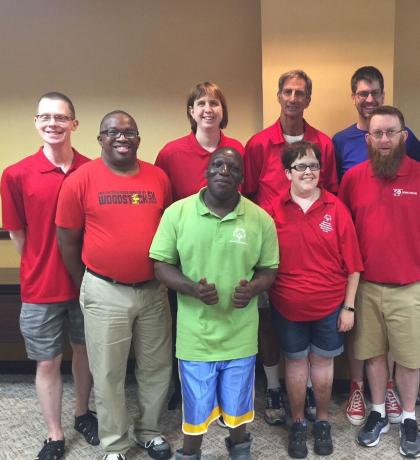 Three Special Olympics Canada athletes have returned from the Global Athlete Congress in the Dominican Republic with new skills, confidence and ready to make a difference in their communities.
Ontario's Matthew Fields, Nova Scotia's Natalie Branscombe and Newfoundland & Labrador's Heather Miller, were among 60 Special Olympics athletes from around the globe who attended the event, which takes place every four years to provide a platform for Athlete Leaders to meet and help make decisions that will positively impact the Special Olympics movement.
From November 10 to 17, the group shared ideas, while developing leadership skills to take back to their local programs, communities and workplaces.
"The athletes that represented the world at the 2018 Global Athlete Congress are ready to take on new challenges," said Nora Mason with Special Olympics North America. "They want (the Special Olympics) leadership to listen to their input and engage them on decisions impacting the movement. No doubt many found their voice in the Dominican Republic this week!"
Athlete Leaders left Congress eager to put their new skills to work and support projects in their home programs.
"I really enjoyed the Global Athlete Congress – it was amazing," said Special Olympics Ontario's Matthew Fields. "I can't wait to put all the new skills I learned into practice."
Special Olympics British Columbia's Matthew Williams, who's been Chair of the Global Athlete Congress for the past eight years, also attended the event. As the outgoing Chair, Williams officially announced Zimbabwe's Nyasha Derere as his successor. Overcome with emotion, Derere fell out of his chair when he heard his name. See the moment here.
For more information on becoming a Special Olympics Athlete Leader, click here.