In honour of Global Week of Inclusion, Special Olympics is celebrating homegrown Champions of Inclusion: Canadians leading the charge for respecting and embracing all abilities – not just in sports, but in the workforce, in schools, everywhere!
All Champions of Inclusion were nominated by the public for how they #ChooseToInclude every day of the year.
Meet this Manitoba Champion of Inclusion: Kyla Anderson.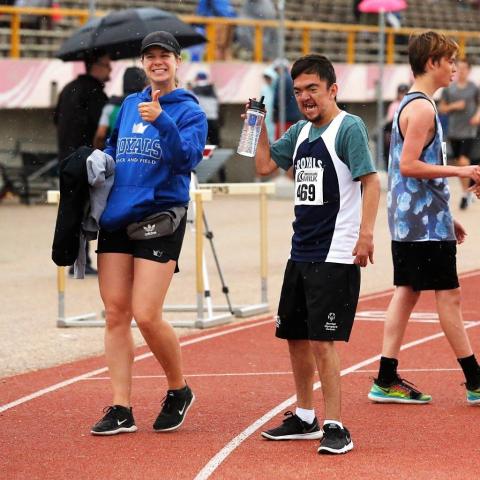 Manitoba's Kyla Anderson, a special education teacher and motionball Winnipeg committee member, is a true role model when it comes to creating inclusive communities.
First-year University of Manitoba student, Emily Antonio, nominated Anderson as a Special Olympics Canada Champion of Inclusion.
"She's extremely impactful on all of her students," said Antonio.
Anderson teaches both gym and special education classes at Lord Selkirk Regional Comprehensive Secondary School. Antonio had Anderson as a gym teacher and her 20-year-brother Jeremy, who has Down syndrome, has been one of her special education students for the past two years.
As part of her brother's program, Anderson teaches the students life skills, like cooking and healthy eating.
"She's not afraid to try new things with them," said Antonio. "She believes they can do anything."
Even her brother, who "can be particularly stubborn and not want to do a lot of things" participates in her classes, she said.
"She's enriching their lives," Antonio added. "She just is able to connect with the students on a different level than other teachers."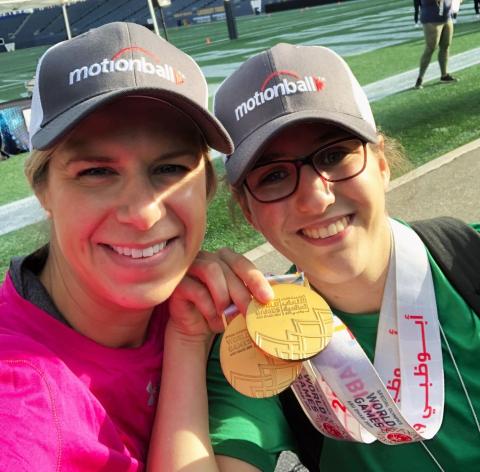 "She gives them time to communicate, while others might just put them aside."
Anderson is also enriching the lives of students without an intellectual disability, like Antonio, who credits Anderson with inspiring her to take on a leadership role with the school's Best Buddies program in her final year of high school.
Within this role, Antonio planned activities, including a field trip, for the high school's students with Down syndrome.
"Kyla was just like my guide and my support for this program," she said.
Antonio now hopes to follow in Anderson's footsteps and become a special education teacher. She plans to apply to the University of Manitoba's Faculty of Education after completing her undergraduate degree.
"Kyla is a huge role model for me," said Antonio. "She's not only changed my brother's life, but mine too."