In honour of Global Week of Inclusion, Special Olympics is celebrating homegrown Champions of Inclusion: Canadians leading the charge for respecting and embracing all abilities – not just in sports, but in the workforce, in schools, everywhere!
All Champions of Inclusion were nominated by the public for how they #ChooseToInclude every day of the year.
Meet this B.C. Champion of Inclusion, Roshan Gosal.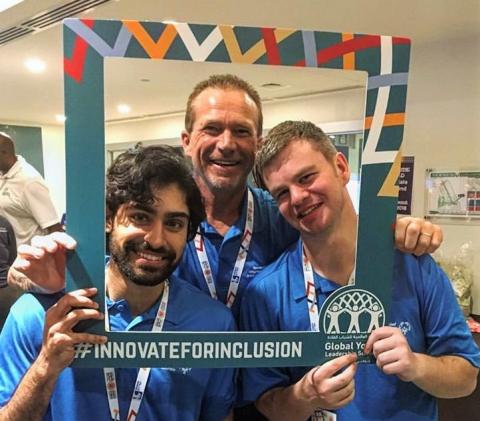 When Roshan Gosal signed up to volunteer for Special Olympics BC in grade 10, he was just hoping to fulfill his required community service hours for high school.
After coaching one soccer practice, he was "hooked."
Today, the 22-year-old – who is gearing up to start his first year of studying medicine at the University of British Columbia next month – is a Special Olympics Canada Champion of Inclusion.
Not only does Gosal continue to coach, but he also sits on Special Olympics BC's Leadership Council, where he helps guide provincial programming and works to recruit and mentor youth volunteers. 
He also launched a Special Olympics club at University of the Fraser Valley, where he studied chemistry and biology, and he champions Spread the Word>>Inclusion – an international campaign to foster inclusive communities – in BC. Since launching the campaign in his hometown of Abbotsford six years ago, he's collected more than 6,000 pledges of inclusion and respect.
Gosal pulls from these experiences when mentoring youth in the movement.
"It's very important for me to share everything that I've learned," said Gosal. "I want to make it easier on other youth coming through, so they can avoid any of the struggles or mistakes that I made along the way."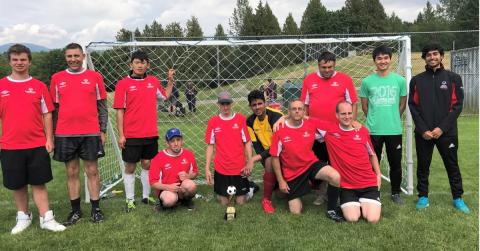 Having grown up with an uncle with Down syndrome, Special Olympics has always been the "perfect fit" for Gosal. He even recruited his uncle to the soccer team.
"I had never seen my uncle in that type of environment before," said Gosal. "He's made friends with all of these athletes and he's laughing and smiling the entire practice."
Although he's starting med school soon, Gosal will continue to champion inclusion and the Special Olympics movement as much as he can.
"Inclusion means that everybody within my community feels like they have a place where they belong," he said. "Special Olympics gave that to my uncle … everyone deserves to have that sense of family."
Volunteer with Special Olympics