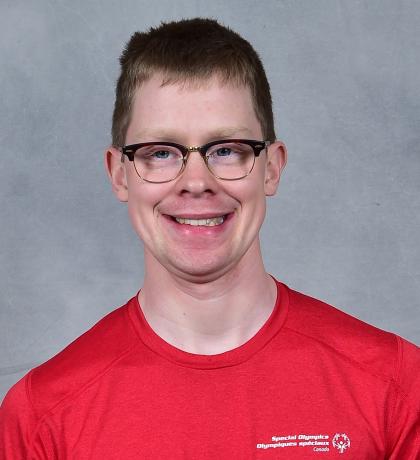 Matt Fields is a 25-year-old from Toronto, Ontario who has been a proud Special Olympics athlete for the past ten years. Matt, an avid sports enthusiast, plays golf and soccer in the summer and downhill skii's in the winter. Matt's determination, drive and tenacity has proven a successful combination, as he has been named to Team Canada heading to the 2017 Special Olympics World Winter Games in Austria in March. As a member of the alpine team heading to the Games, Matt has put in years of training, both on and off the slopes.
In addition to his love of sports, Matt is an accomplished musician. First and foremost, Matt is a passionate drummer but has recently taken up guitar and added vocals to his list of talents. He writes and records a lot of his own music and cites The Beatles as hero's of his.
Matt was lucky enough to be selected by Special Olympics global partner Microsoft as a sponsored athlete as a part of their Mission 3,000 initiative. Locally, Microsoft Canada has embraced the opportunity to support Matt and in addition to a send off celebration at Microsoft Canada headquarters, the team at Microsoft Canada has created a website to encourage and support Matt on his journey to Austria. Make sure to visit www.gomattgo.ca and leave your message of support.
Matt's goal for his first World Games experience is to "bring home the gold for Canada!"
Follow Matt's and all of our incredible Team Canada athletes on their journeys on Facebook and Twitter - @SpecialOCanada or on the Team Canada website.