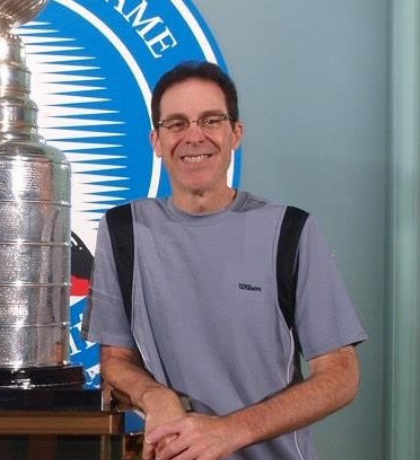 Manitoba's Max Feierstein is a dedicated supporter of Special Olympics – he's been a volunteer, a board member and is passionate about the future of Special Olympics in Canada.
He can pinpoint his passion for the cause to a particularly powerful moment he witnessed when he first got involved more than 25 years ago.
While attending an event in Winnipeg to hand out medals as a board member, Max and his wife were taking in a snowshoe race when they noticed that a couple of athletes had fallen behind.
"Everybody stood out there in the frigid cold for them," he said. "We waited, we waited – everybody waited, athletes, parents, volunteers."
It was not until the last athlete crossed the finish line that everyone went inside for some much-needed warmth. "It was one of the most humbling experiences I've had", Max said. "It wasn't just about winning, but about community, teamwork, and sportsmanship. This is what sports should be about."
Max is committed to ensuring that the future of Special Olympics continues to provide life-changing experiences for athletes with an intellectual disability. After consulting with his financial advisor, and ensuring that his family and loved ones are taken care of, Max has chosen to include Special Olympics in his will.
"To include Special Olympics in my final estate plans – that feels good. I'm doing something for the future, so the organization can be healthy for many years – it is important to me."
To learn more about how you can leave a lasting legacy and include Special Olympics in your will, please contact Paul Klein at pklein@specialolympics.ca.