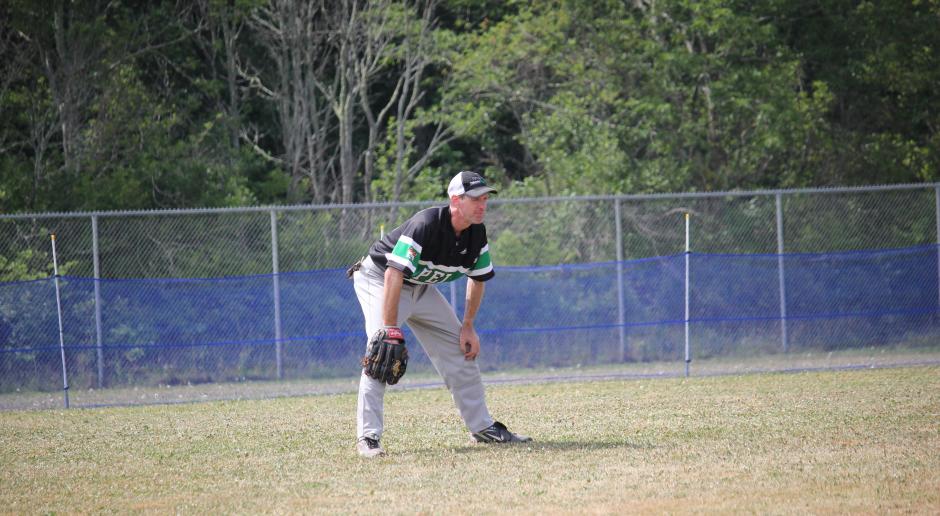 Prince Edward Island's Brian McNab, 47, has been a Special Olympics athlete for 15 years, competing in softball and floor hockey. He's also one of dozens of Special Olympics athletes across Canada who's found meaningful work at Sobeys. 
He first joined Special Olympics PEI in 2004, after witnessing the Special Olympics Canada Summer Games in Charlottetown.
"I was in the stands waving the flag and cheering the (PEI softball) team on – that's when they kind of recruited me on the team," McNab recalled.
He joined the team and has since travelled to a number of Special Olympics Canada National Games, as well as the Special Olympics World Games, Athens 2011.
"I'm happy I'm in it now," he said. "It's just a lot of fun and you get to meet new athletes and it helped me out health wise – it keeps me in shape."
In 2015, Sobeys, a proud national partner of Special Olympics Canada, hired McNab as a Courtesy Clerk at its Stratford store.
"It's a good spot and they're just a nice team to work with," McNab said.
He's grateful to have such a supportive employer, who not only adjusts his work schedule around Special Olympics practices and competitions, but even featured him in a promotional video for the Special Olympics Canada Summer Games, Antigonish 2018.
The video, which included an interview with McNab and footage of him playing softball, aired in front of thousands at the Opening Ceremony on St. Francis Xavier University campus last summer.
"My teammates turned around and said, 'Hey look Brian – you're on the TV!'" he recalled.
Sobeys Inc. became a national partner of Special Olympics Canada in 2016 and has since contributed more than $2.8 million in support of 47,500 Canadian athletes with an intellectual disability.
Sobeys not only gainfully employs athletes like McNab from coast to coast, but also empowers Special Olympics athletes to lead healthier lives through food donations at events, nutrition sessions, in-kind support and fundraisers.
From June 20 to July 3, Sobeys is rallying its customers to raise $1 million in support of Special Olympics athletes in communities across the country. You can help reach that goal by making a mere $2 donation at your local Sobeys, Safeway, IGA, Foodland, Urban Fresh and Thrifty Foods (excluding Quebec) June 20 to July 3.