In honour of Global Week of Inclusion, Special Olympics is celebrating homegrown Champions of Inclusion: Canadians leading the charge for respecting and embracing all abilities – not just in sports, but in the workforce, in schools, everywhere!
All Champions of Inclusion were nominated by the public for how they #ChooseToInclude every day of the year.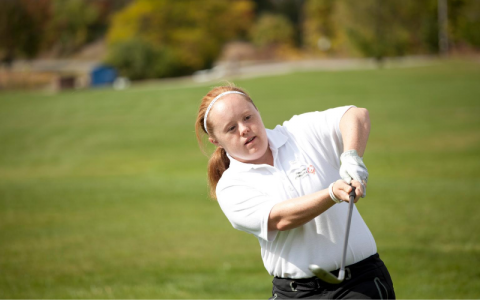 National Sport Organization Golf Canada along with the Professional Golfers' Association of Canada are true Champions of Inclusion, creating countless opportunities for Special Olympics athletes and coaches across the country.
Officially recognized as a Special Olympics sport in Canada in 2008, golf has been one of the movement's fastest growing programs. Today, more than 2,000 athletes with an intellectual disability are registered in the sport across the country.
"Our partnership with Golf Canada and the PGA of Canada has evolved over the years, but both organizations continue to champion our athletes and coaches," said Special Olympics Canada Director, Sport and Competitions, Kendra Isaak. "They are constantly looking for ways to support Special Olympics Chapters across the country." 
Both organizations have developed a number of opportunities for Special Olympics athletes, coaches and volunteers.
Each year, Golf Canada invites more than 100 Special Olympics athletes and caddies to attend, compete and train at some of its NextGen Championships, a high performance training ground and competitive experience to showcase the next wave of up-and-coming junior golfers.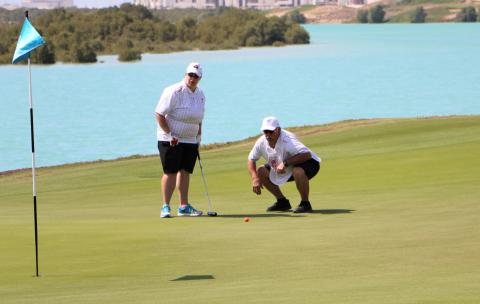 "Our athletes love this experience," said Isaak. "It also gives them the opportunity to meet and interact with junior golfers."
At these events, the PGA of Canada also runs a golf clinic for Special Olympics golfers and caddies.
The PGA of Canada has also developed a Special Olympics-specific course for coaches and volunteers to ensure athletes have access to quality sport technical training.
The course is delivered as needed, year-round.
Beyond ensuring access to quality coaching and training, Golf Canada also includes Special Olympics athletes in its Gold Membership at a discounted rate, which allows athletes to track their scores online, get incident protection and take advantage of discounted pricing through some of their partnerships.
Thank you, Golf Canada and the PGA of Canada for offering an inclusive sport across the country!