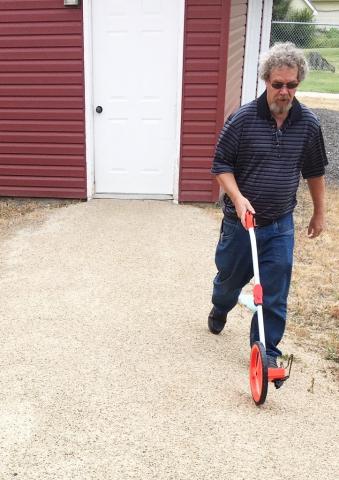 In honour of Global Week of Inclusion, Special Olympics is celebrating homegrown Champions of Inclusion: Canadians leading the charge for respecting and embracing all abilities – not just in sports, but in the workforce, in schools, everywhere!
All Champions of Inclusion were nominated by the public for how they #ChooseToInclude every day of the year.
Meet this Saskatchewan Champion of Inclusion: Bob Ballantyne.
A Southern Saskatchewan school district credits its very own Champion of Inclusion, Bob Ballantyne, for its accessible and inclusive facilities.
Ballantyne, Manager of Facility Operations at the Prairie Valley School Division, supports its 39 schools and 8,500 students by overseeing all renovations and physical adaptations in its buildings. From classrooms to playgrounds, washrooms and technology, Ballantyne ensures everything is accessible to students with varying needs.
"Whenever there is a need to modify or renovate a space, or spaces to accommodate a group of students … he is the go-to guy," said Superintendent Lyle Stecyk, who nominated Ballantyne as a Special Olympics Canada Champion of Inclusion. "Everything from the time the students step on school property to making sure there are proper ramps into the building, or the width of a door … that's where Bob comes in." 
"He patiently and tirelessly seeks to understand every student by name and by need."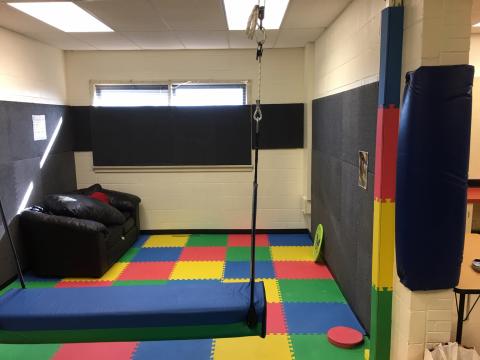 In about 25 years of working in K to 12 education, Ballantyne has overseen numerous projects that have transformed school property to ensure every student is included.
From  gymnasiums, outside and indoor learning areas and play structures, various equipment like lifts, beds, swings, chairs, ceiling tracks, ramps and even paint, flooring and wall coverings – Ballantyne has made it accessible.
Inclusion and accessibility is a "fibre of who we are" at the Prairie Valley School Division, said Stecyk.
"There should not be any barriers to anyone in any school division. Every kid needs to have the same opportunity."
Ballantyne is a key part of bringing these values to life.
"Bob truly works hard to build a more joyful and welcoming world, schools, playgrounds and sports fields that are not just accessible, but foster diversity and holistic inclusion," said Stecyk. "He has that creative ability and compassion and empathy."
"He really gets the difference it makes."