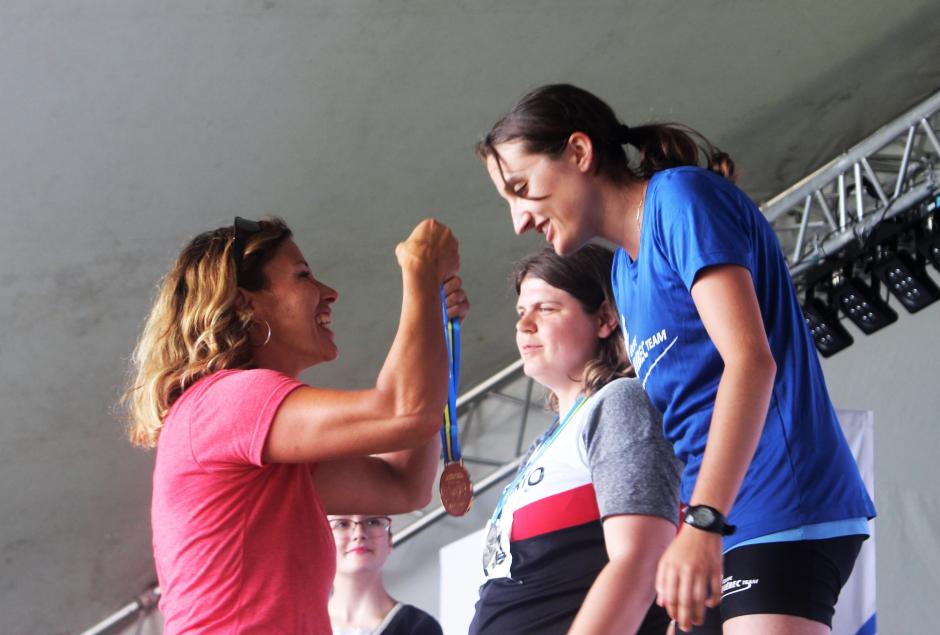 From July 31 to August 4, more than 1,000 athletes competed at the Special Olympics Canada Summer Games on St. Francis Xavier University campus in Antigonish, Nova Scotia.
Special thanks to Champions Network members and Special Olympics Canada Board Members Mark Tewksbury, Catriona Le May Doan and Jennifer Jones for making the East Coast trip to celebrate our athletes' success!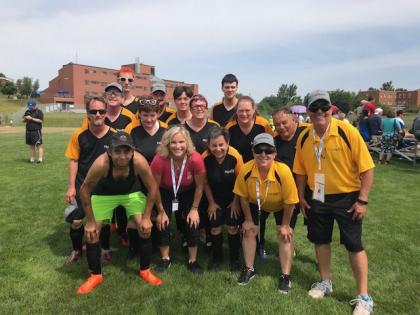 The week-long competition, attended by athletes, coaches and mission staff from all 12 participating Special Olympics Provincial and Territorial Chapters, was an incredible display of athleticism and camaraderie, while featuring some best in class performance.
The men's and women's 100-metre sprints, a marquee event, featured close to Olympic-level times at 11 seconds and 12 seconds respectively. Meanwhile the Powerlifters were posting personal-best lifts at close to 500 pounds. 
The Games were a qualifying event for the upcoming Special Olympics World Summer Games Abu Dhabi 2019 this coming March. More than 100 athletes will represent Canada on the World Stage, lead by honorary coach Marnie McBean, a three-time Olympic gold medalist, and supported by close to 40 Canadian coaches and mission staff.
You can follow the Special Olympics Team Canada journey on Facebook, Twitter and Instagram at @SpecialOCanada and #SOTeamCanada19.