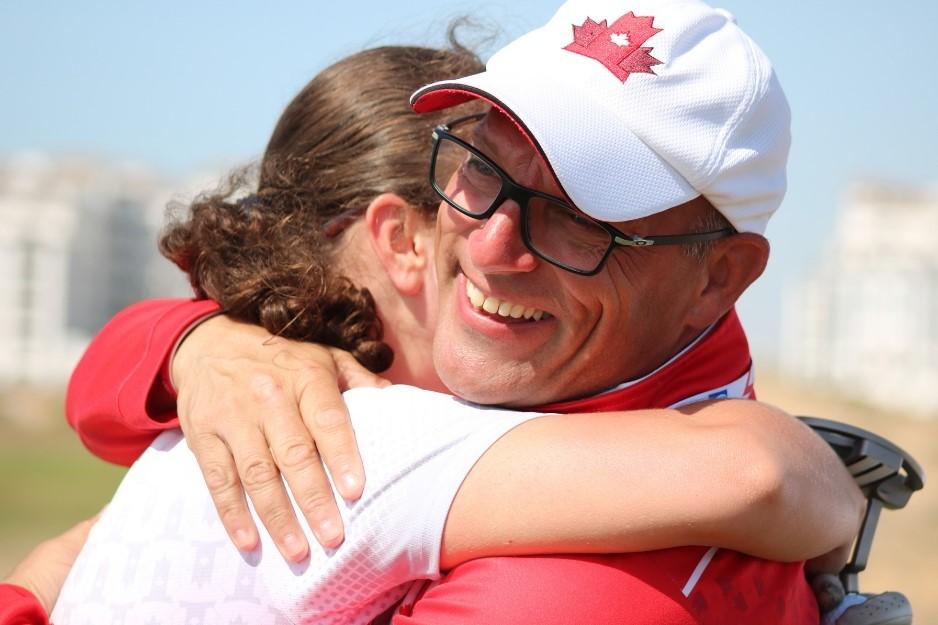 North Bay's Glenn Cundari was introduced to Special Olympics through the Professional Golfers' Association of Canada four years ago.
As Technical Director of the National Sport Organization, Cundari oversees the delivery of coach training across Canada and helped design a similar program for Special Olympics golf programs.
"Once I realized how enjoyable and fun and exciting it all is, we made a commitment to start a local program in North Bay," Cundari said.
He, his wife Michelle and kids Megan, now 18, and Nicholas, 16, became Special Olympics coaches and started a golf program in their community.
Nearly five years later, his family is still "totally in," and the program continues to grow, with more athletes signing up each year.
Cundari, like thousands of Special Olympics volunteers across the country, says he and his family get more out of the program than the athletes do.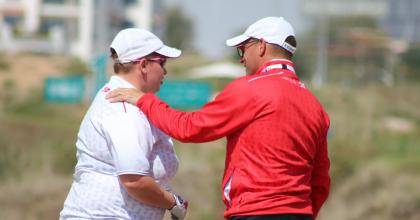 "It sounds very selfish, but athletes give so much love and expect almost nothing in return," he said. "When you show up every Tuesday and our athlete Jesse gives you a hug – that's all you need."
As for coaching, the training program for Special Olympics isn't very different from what Cundari oversees within the PGA.
"What makes a great Special Olympics coach really is to get to know your athlete, learn what inspires them," he said. "All the same stuff that we would talk about in generic sport."
Cundari encourages others within National Sport Organizations to further their support of Special Olympics, whether it's help running local competitions or offering experienced coaches.
He recently expanded his volunteer role within the movement as Special Olympics Team Canada's head golf coach at the 2019 World Games in Abu Dhabi and Dubai in March.
Over four days of competition, he watched his team compete on one of the world's top golf courses, Abu Dhabi's Yas Links, and bring home seven medals.
The international competition marked his first-ever Special Olympics World Games – "hopefully not my last," he said.
Visit the Special Olympics Canada Facebook, Twitter and Instagram pages to meet more inspiring people like Glenn, as we celebrate National Volunteer Week 2019.
To learn more about volunteering for Special Olympics click here.