July 13, 2022
It is with mixed feelings that we announce the upcoming retirement of Blair McIntosh, VP Sport.
It is difficult, to sum up all his achievements over the 9.5 years in his leadership role here at SOC, but when combined with more than 40 years in the Sport industry in Canada, it is very difficult. He has contributed extensively to the fundamental principle that sport transforms lives.
From building strong relationships with Sport Canada and securing major sports funding to leading comprehensive sport projects such as the introduction of a high-performance program to the National Training Program ( NTP), combined with his experience from major multi-sport games, including numerous Ontario Games, Canada Games, Pan Am and Paralympic Games, he has advanced the level of competition and programming in Canada for Special Olympics athletes.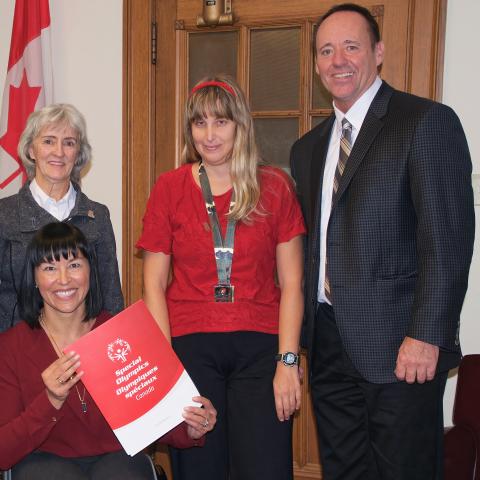 Blair will be appreciated for the excellent team he has left to carry the torch and his easy-to-approach manner, regardless of the situation.
In some last parting words from Blair - "It's been such a privilege to work within an organization that has such an incredible impact on the lives of people with intellectual disabilities. Most importantly, it was an incredible experience to work with a team and organization that was so passionate and committed to their roles. I feel very fortunate to have been part of SOC and the Movement, and it's a great way to end my career in sport. I am very fortunate to have had a career in the sport sector for more than 40 years. That would not have been possible if it were not for some incredible mentors who believed in me and provided me with so many amazing opportunities. Over my career, there have been so many great memories and friendships that I will treasure. "
Blair's last day at SOC will be August 11, 2023. Please join me in wishing Blair all the best as he enters the next chapter in his life.
Sincerely,
Mike Lamontagne (he/him)
Chief Executive Officer (Interim)
Special Olympics Canada