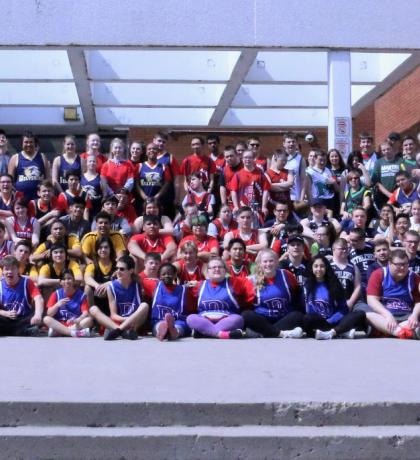 On Saturday, April 21st, 2018, Special Olympics Saskatchewan hosted the 2018 Play Unified 3 on 3 Basketball Provincial Championships at O'Neill High School in Regina. Over 200 athletes from 16 schools formed into 24 teams to compete in our 2nd annual tournament.
Special Olympics Unified Sport is an inclusive sport program that brings athletes with and without intellectual disabilities together for competition. The athletes and attendees thoroughly enjoyed the competition and the comradery.
Thank you to all involved for a wonderful season, a wonderful day and a wonderful example of inclusion!
The medalists are:
Division 1 Gold: F.W. Johnson Collegiate, Regina
Division 1 Silver: Mount Royal Collegiate, Saskatoon
Division 1 Bronze: Bethlehem Catholic High School, Saskatoon
Division 2 Gold: Michael A. Riffel Catholic High School, Regina
Division 2 Silver: Bethlehem Catholic High School, Saskatoon
Division 2 Bronze: Campbell Collegiate, Regina
Check out pictures of the tournament here.