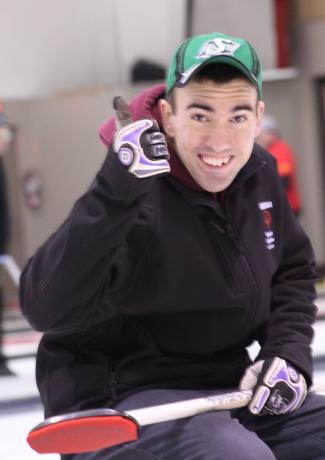 Special Olympics Saskatchewan's Annual Curling Bonspiel was held January 26-28 at the Callie Curling Club in Regina. This annual competition brings together various Special Olympics Saskatchewan curling teams, as well as some colleagues from Manitoba, for a full weekend of curling.
The teams, hailing from Regina, Melfort, Winnipeg, and Brandon, were split into two pools – Green and White. Unlike previous years, this year's bonspiel acted as a qualifier for the 2019 Special Olympics Saskatchewan Winter Games, which meant that full ends were played. The athletes worked hard and played hard the whole weekend through. Coming out on top was Samagalski from Winnipeg with a gold, Haggstrom from Brandon with a silver and Fiedelleck from Melfort with bronze.
It was a great weekend of curling, comradery and sportsmanship. Check out pictures from the weekend on our Flickr page.
Congratulations to all the athletes on a great weekend of curling! We will see you all next year!