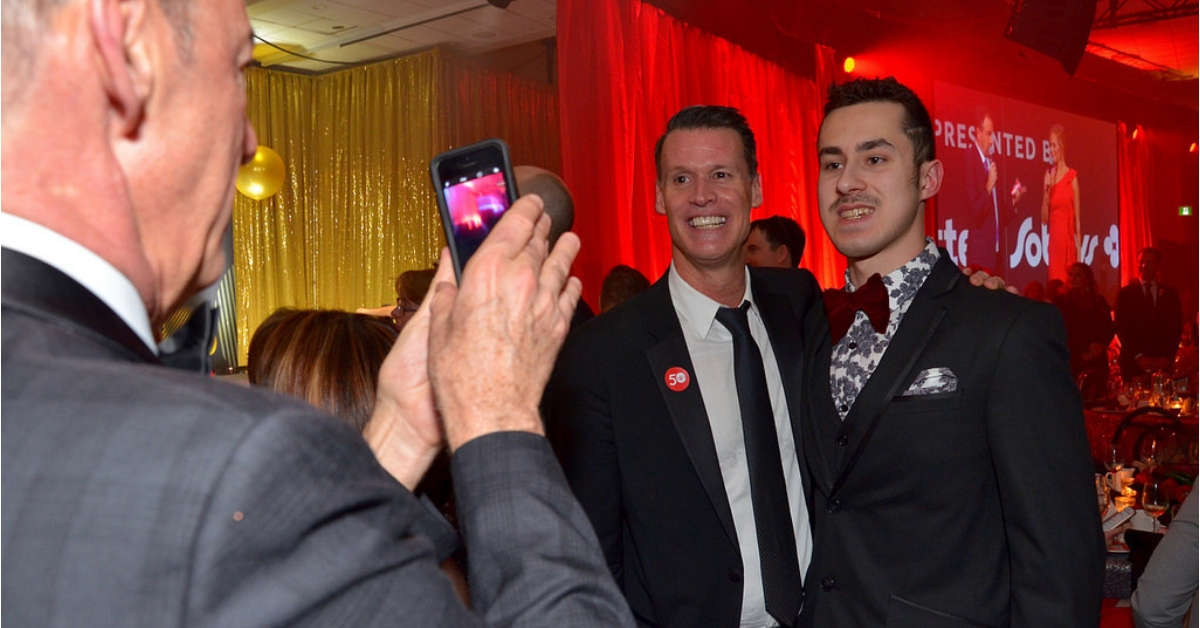 After winning silver at the 1988 Olympic Games, Calgary swimmer Mark Tewksbury was ready to walk away from sport altogether.
"I was kind of depressed after the Olympics – Ben Johnson got caught for steroids and there was a really bad vibe around the Olympic team," Mark said.
He returned from the Games in South Korea and attended a Special Olympics event in Calgary.
"Nothing can prepare you for the energy at a Special Olympics event," he said, recalling the hugs, high fives and cheers he received from athletes. 
"It helped me see the inspiring side of sport again – that it has the power to bring people together, to make people feel empowered, to make people feel that they're a part of something," he said. "If you're caught up in the intense arena of high performance Olympic sport, it's really refreshing to be reminded of all that great stuff of why you started sport in the first place – you lose sight of that."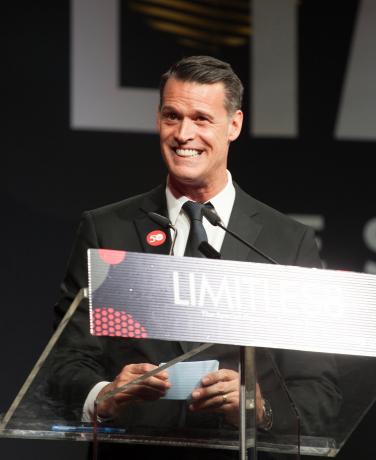 Mark got back in the pool and four years later brought home gold in the 100-metre backstroke at the 1992 Olympic Games in Barcelona.
"Special Olympics changed my point of view at a really important moment," he said.
He was hooked.
He spoke at a number of events across the country, joined the Special Olympics Canada Foundation and then the Special Olympics Canada Board of Directors in 2009. Today he's Chair of the Board and as passionate about the cause as ever.
One of Mark's first goals as a Board member was to get more Olympic champions and professional athletes involved.
In 2013 he founded the Champions Network, a group of fellow athletes and celebrities volunteering their time to promote the Special Olympics movement at events, through their networks and media. 
It started with eight core athlete representatives, including founding Chairs Jamie Salé and Catriona Le May Doan. Today, it's grown to nearly 50 professional athletes, media personalities and Canadian celebrities from Olympic ice dancers Tessa Virtue and Scott Moir to comedian and TV personality Rick Mercer – all three of whom attended LIMITLESS: The Special Olympics Canada Gala in November. 
This year, Le May Doan and Salé are handing the reigns to new Chairs, Olympic gymnast Kyle Shewfelt and Olympic curler Jennifer Jones.
"Kyle is so enthusiastic and Jenn is still competing, so they'll be able to get out there to recruit new members and take it to the next level," said Mark.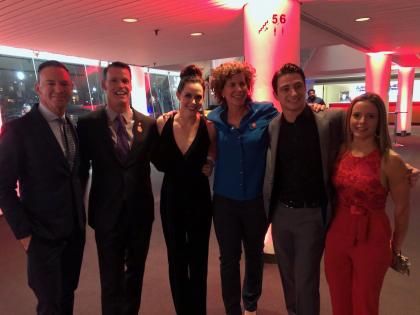 As Mark's term as Board Chair ends later this year, he leaves a 30-year legacy of support behind him.
Of that time, Special Olympics' 50th anniversary was the "cherry on the cake."
"I've been around this movement for a long time, so it's nice to bring all of that experience and help amplify everything this year," he said. "We're in a really good time for the Special Olympics movement."
While he'll transition to Past Chair and focus on his training and development company The Great Traits, his support of 45,000-plus Special Olympics athletes across the country will never waiver.
"I'm lucky to have some empathy from understanding what it feels like to be different and to be afraid that it might exclude me from participating in society," he said, referring to when he came out as gay in 1998, which resulted in backlash, including the loss of a six-figure contract. "Special Olympics gave me the chance to make a difference."
"I love the quote, 'success is the by product of an encouraged person' – and Special Olympics really embodies that."