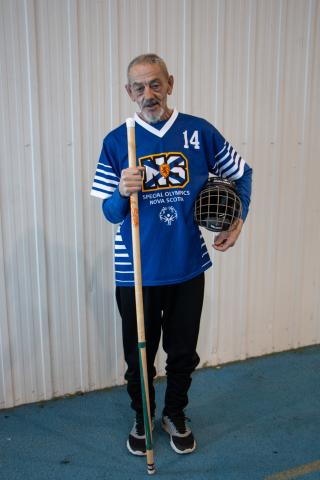 At 70-years-young, Special Olympics Nova Scotia floor hockey player Richard Myette finally experienced his first National Games in Thunder Bay.
"It feels really good, I enjoyed it," Myette said from the Special Olympics Canada Winter Games Thunder Bay 2020. "I like the people and playing sport itself."
the main thing is to have fun -- richard myette
According to coach Danny Littlewood, the seasoned athlete is in top form and can still "stick handle a puck in a phone booth."
Myette credits his health to staying active through sport and Special Olympics, walking everyday and skating in the winter.
Although his team came in fourth place at the 2020 Games, the week of competition and meeting fellow athletes from across the country was a win in his eyes.
"The main thing is to have fun," said Myette.