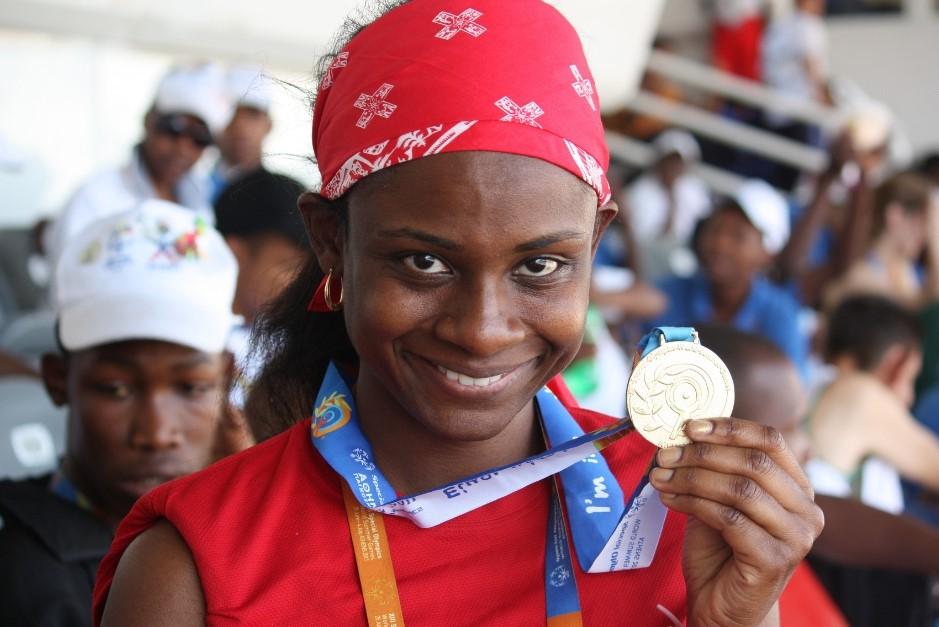 Ontario's Monique Shah was inducted into the Toronto Sport Hall of Honour Thursday night as the Special Olympics Athlete of the Year.
"It's exciting," the 39-year-old athlete said.
She credits the induction not only to her hard work and training in sport, but also to her work in the community, like promoting Special Olympics and recruiting new athletes, as well as volunteering at a local nursing home.
Monique participates in athletics, snowshoeing, bowling and curling. In 2011, she represented Canada at the Special Olympics World Games in Athens and most recently achieved personal bests in snowshoeing at the Special Olympics Ontario Winter Games in Sault Ste. Marie in January. She's hoping to qualify for the Special Olympics Canada Winter Games Thunder Bay 2020.
"Special Olympics taught me that I can do anything that I put my mind to," Monique said. "I make lots of friends – they're my family."
Monique received her Athlete of the Year Award Thursday night at the Toronto Pan Am Centre and plans to proudly display it at home among her Special Olympics medals.