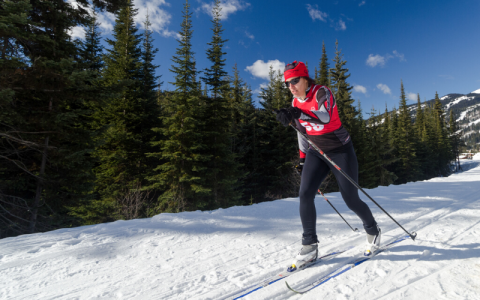 Special Olympics Team British Columbia's cross-country skiers are a tight-knit group bound for success with longtime Kelowna athlete Tracey Melesko at the helm.
Although spread across the province, the team's 18 athletes (and six coaches) are in constant contact via WhatsApp in the lead up to the Special Olympics Canada Winter Games Thunder Bay 2020 – and Melesko, also known as "Mama Melesko," is always ready to offer advice and encouragement.
"Being a role model was not her purpose, but she certainly fulfilled that role over the years," head coach Garth Vickers said. "She really emerged as an amazing team leader." 
Melesko joined Special Olympics BC in 1988 when she was 17-years-old. She started in athletics and dominated the sport. She competed at the regional, provincial, national and international levels. Her incredible success on the track resulted in her being carded by Sport Canada – making her the first-ever athlete with an intellectual disability to receive funding from the Government of Canada's Athlete Assistance Program.
By the early 2000s, Melesko transitioned to cross-country skiing, where she met Vickers.
"She saw immediate success," he said.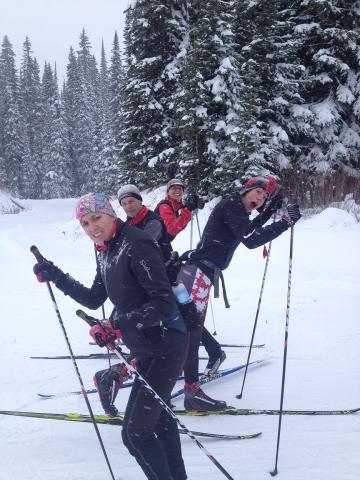 Again, she qualified for regional, provincial, national competitions and by 2005 competed in her first Special Olympics World Winter Games.
"She's in a class of her own," said Vickers. "One of her real strengths is her ability to understand technique … her technical skills are amazing."
While Melesko has always been gifted athletically, she wasn't always a mentor.
"When she first started, she was a big name in Special Olympics – people knew who she was," recalled Vickers. "It was all about competition back then and how good she was."
Over the years, he's watched Melesko, now 49-years-old, become "more generous with her time."
"She's very generous in her praise and passes on as much of her knowledge as she can," said Vickers.
She 's referred to as "Mama Melesko," because she also takes care of the team – she's known for remembering everyone's birthdays and bringing in baked goods to celebrate.
That doesn't mean she goes easy on her teammates, though. 
Known for her trash talk, she keeps them in line "when they need to get their act together," added Vickers.
According to Tracey, being a leader is her way of passing the torch.
"I push them so they can do their best," she said. "It is important for me that my teammates get the experiences I had." 
While Melesko's influence is seen across the team, it's most notable with 22-year-old Francis Stanley.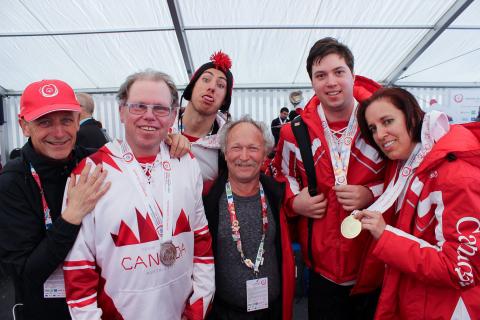 "When my son Francis started at the age of 12 he was a wild card," said Annabel Stanley, also the team's assistant coach. "He didn't listen to anybody, he was bouncing off the walls."
"Tracey completely took him under her wing, like an older sister."
She was encouraging, but also firm. Today, Francis is one of the strongest skiers on the team. Both he and Tracey qualified for and competed at the Special Olympics World Winter Games Austria 2017.
As Special Olympics Team BC continues its prep for the upcoming Winter Games, Tracey is keeping motivation high with sage advice.
"Make sure you train hard and do your best," Tracey tells her team. "You can prove to yourself that even if you do not get a medal that is still good, because you worked hard and made improvements."
"It is all good experience."
The Special Olympics Canada Winter Games Thunder Bay 2020 take place February 25 to 29.