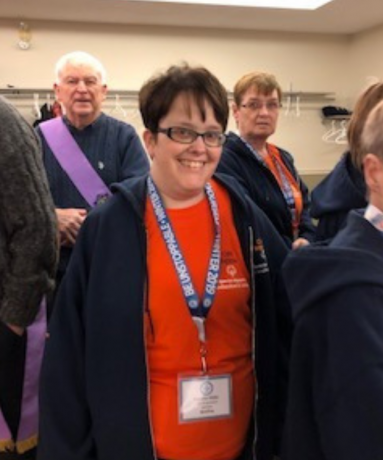 Leadership is Heather Miller's "cup of tea."
The 37-year-old Special Olympics athlete not only sits on the Special Olympics Newfoundland & Labrador (SONL) Board of Directors as its athlete representative, but is also the Chair of the Canadian Athlete Leadership Council - a forum for athletes from across the country to discuss topics and give feedback on Special Olympics programs.
In September, she'll be adding one more role to that list: athlete representative on the Special Olympics Canada (SOC) Board of Directors. She's been elected to step in for outgoing Special Olympics Alberta athlete, Katie Saunders, who's held the position for the past six years.
"I love leadership," said Miller. "I've been doing speeches, I've been fundraising at events."
"I'm very busy and that's what I like – to be busy."
Before joining Special Olympics in 2007, she had a lot of free time – too much.
"It was just mom and I," she said. "I had no one to hang out with, no girls my age to be spending time with."
"It was hard."
More than 10 years later, Miller is balancing Special Olympics bowling, bocce and rhythmic gymnastics practices and competitions, an array of leadership commitments and a weekly games night with friends. 
"Special Olympics provided the opportunity to be included – I'm like their social butterfly," she said. "I'm feeling great inside … I feel wanted and joy being there with all my friends."
Inclusion is one of Special Olympics Canada's core values, said CEO Sharon Bollenbach.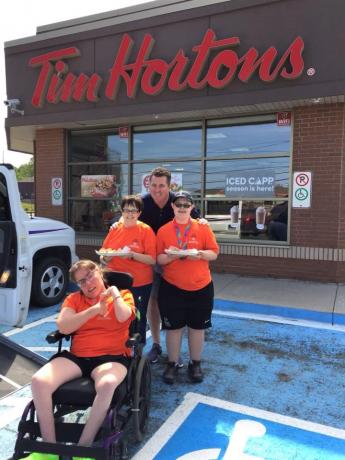 "For us, inclusion is about creating opportunities for our athletes to reach their full potential – in sport and in life," said Bollenbach. "Including an athlete representative on our Board of Directors ensures we have an athlete perspective to help guide our work." 
"We're looking forward to Heather's valuable contributions as an SOC Board Member."
Miller's goals as the new athlete representative are "to be the best leader that I can be," raise awareness of Special Olympics and sign up more athletes.
According to SONL Executive Director Trish Williams, Miller is the prefect athlete for the job.
"She works tirelessly to promote Special Olympics Programs in her own club, provincially, nationally and internationally," said Williams. "She brings passion, positivity and a great smile to everything she does. We at Special Olympics Newfoundland and Labrador could not be more proud of Heather."
You can support Canadians like Miller by simply Choosing to Include individuals with an intellectual disability everyday.