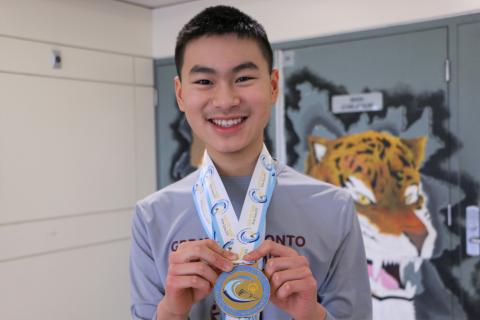 Richmond Hill's Ezekiel Liu has grown up looking at a photo of his four-year-old self in a Team Canada costume, holding a toy medal from the Vancouver 2010 Olympics.
While the photo has sat framed in the family's living room for the past 10 years, they never expected Ezekiel, who has autism, to become a competitive athlete and hold a real medal – until they discovered Special Olympics speed skating.
Ezekiel, now 14, won his first medals – two gold and two silver – at the Special Olympics Ontario Winter Games in Sault Ste. Marie earlier this year.
He hopes to add to his medal count after competing at the Special Olympics Canada Winter Games Thunder Bay 2020.
"I never thought this was in his cards," his mother Fiona Goy said. "We feel so blessed."
Ten years ago, when the photographer visited Ezekiel's kindergarten class with various child costumes for a photo shoot, his parents chose the athlete because they thought it was most suitable.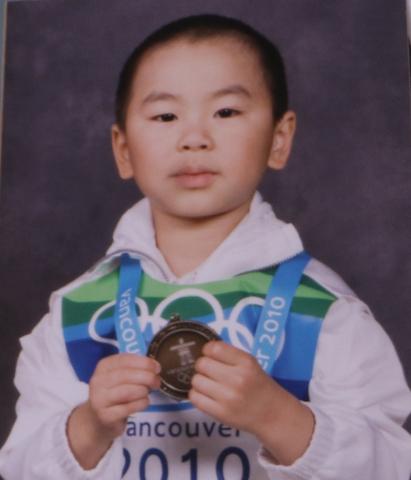 "He wasn't strong in the classroom, he probably was not going to grow up to be a fireman, or policeman, or astronaut – but he could be an athlete," Goy explained.
The following year, he started skating lessons. 
"He just flew around the ice," Goy said. "It became apparent that actually he loved skating."
By 2013, they signed him up for speed skating with a generic club in the GTA. He was the only athlete with an intellectual disability. 
"We didn't sign him up for hockey, because he couldn't do games strategy, so when we found speed skating we said, 'That's perfect for an autistic mind, because it's just repetition, you just go round and round,'" said Goy.
Even with the change in blade size, "it was amazing to see how he took to it."
His coaches would catch him looking at his reflection in the glass and smiling at himself.
"He was the happiest kid to be on the ice," said Goy.
Within a year, he entered his first Special Olympics competition.
As he progressed in the sport, Ezekiel came out of his shell.
He started to chat with teammates on the bench or in the locker room and now readily offers encouragement.
"I tell them, 'Focus, concentrate, keep trying, you'll get it and you can do this,'" said Ezekiel.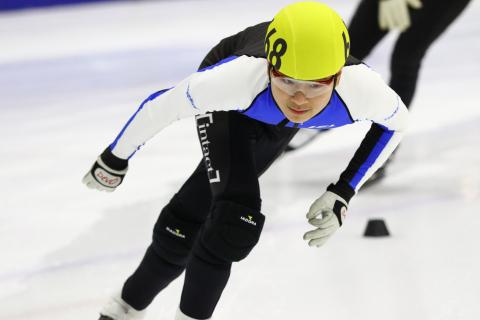 He also started to interact with his classmates at school. Even teachers pointed out he was standing taller and had more confidence.
"Special Olympics opened the door to friendships for him," said Goy. "It's almost as if he practiced his skills as a Special Olympics athlete and then generalized the skills at school."
Now a grade nine student at Bayview Secondary School, Ezekiel helps with announcements over the PA system every couple of weeks. He's also been recognized in the community, having received the 2019 Celebrating Student Success Award from the York Region District School Board and the Yes I Can! Award from the Council for Exceptional Children, York Region Chapter 543 for his athletic achievements.
With National Games two months away, Ezekiel is skating three times a week with the Toronto Speed Skating Club, while keeping in touch with his Special Olympics coach by filling out activity logs. 
His sights are set on returning home with more hardware to add to his collection.