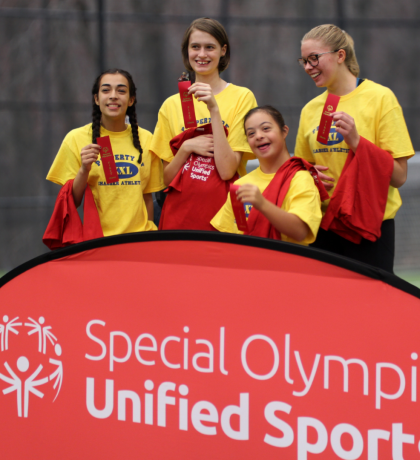 Special Olympics Canada is thrilled to announce its partnership with The John Tavares Foundation. 
Through shared ideologies of inclusion, community and sport, the partnership came to life with a mutual vision that every child should have an equal opportunity to realize their full potential – in sport and in life. 
"Special Olympics is particularly close to my heart. I have been involved with the organization since I was in Junior Hockey, and both my wife Aryne and I spent time volunteering with students with intellectual disabilities in high school. These experiences brought us such joy," shares Tavares.
The John Tavares Foundation is committed to inspiring the next generation to build a better world for themselves and the generations that follow.
The new partnership with Special Olympics Canada will serve to raise awareness and funds to help grow Special Olympics Unified Sports® programming across the country. This program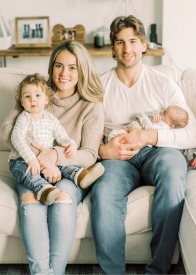 integrates individuals with and without intellectual disabilities on teams for sport training and competition to promote social engagement and development. All athletes and partners are recognized as equal contributors and as such develop a sense of belonging, learn to interact meaningfully with others, and forge lasting and mutually rewarding relationships beyond the playing field. One more program is a step towards a more inclusive community. 
For John and Aryne Tavares, partnering with Special Olympics Canada is a natural progression of their dedication to the movement in Canada.
"We want to continue to help Special Olympics grow and give these athletes well deserved opportunities. From their infectious personalities to their love for life, these are tremendous athletes and even better people," they share.
"Special Olympics is particularly close to my heart. I have been involved with the organization since I was in Junior Hockey, and both my wife Aryne and I spent time volunteering with students with intellectual disabilities in high school. These experiences brought us such joy." - John Tavares
Read the Press Release: