Spring 2020 resources
In light of the current guidance from provincial and national public health officials, and in order to limit any possible risk to members of our community, all Special Olympics BC training programs, all competitions, and all face-to-face meetings and activities are paused until further notice. (Please click here for the latest update.) Special Olympics BC continues to follow the COVID-19 situation closely, and will keep everyone up to date on the timeline for return of programs and events.
But we can all stay active and connected while at home! Special Olympics BC has resources to help athletes maintain their training and health at home. And we are committed to helping everyone feel connected and supported. 
Following public health recommendations, all Special Olympics BC staff are currently working remotely. But we all want to provide top-quality support and resources to all members of our community throughout this unique time. Please absolutely do not hesitate to contact staff with any questions whatsoever, and/or any ideas for how we can best support the SOBC community that inspires us all the time.
Please check out the resources below, and please stay in touch!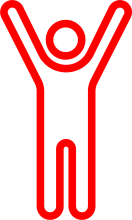 Stay active
Athletes & Everyone
From June 1 to 7, make your kilometres make a difference. Raise vital funds by running and walking with the Virtual Law Enforcement Torch Run to benefit Special Olympics BC! Please click here
Participate in #SOBCMayInMotion! We have weekly calendars full of fun daily workouts, nutrition challenges, and wellness activities. Find the calendars here 
Talk about mental wellness and healthy eating in the new SOBC Virtual Health Forums. Please click here for details and your Region's event dates
Looking for more workout videos and tools to help you stay active at home? Please click here 
YOUNG ATHLETES
Please click here for resources to continue Special Olympics youth program activities at home, including guides and videos.
SCHOOLS
School groups staying active at home can use the youth program at-home resources. And groups can have fun remotely using Spread the Word>>Inclusion to champion inclusion and respect. These activities can be done anytime and there are lots of ways to participate online! Please click here to learn more.
SOBC COACHES AND VOLUNTEERS
We recognize that many volunteers have other priorities right now, and we have no expectations of you – we only want you to feel supported, and know that our thoughts and appreciation are always with you. But for those coaches and those Locals who want to continue the operations they still can address remotely, Special Olympics BC has tools to assist Local Committees, and we are developing online coach education resources.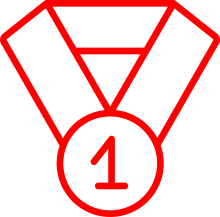 Stay connected
Take part in our Facebook Live broadcasts on the SOBC Facebook Page on Wednesdays at 2 p.m. PT: What's On Your Mind Wednesday! Special Olympics BC athletes and staff will be talking together, and you can share your comments and questions.  
April 1 featuring SOBC – Comox Valley athlete Jake Hoope
April 8 featuring SOBC – Kimberley/Cranbrook athlete Erin Thom
April 15 featuring SOBC – Ridge Meadows athlete Katherine St. Amand and motionball Vancouver's Sarah Kapur
April 22 featuring SOBC – Kamloops athlete Megan Gourley and motionball Vancouver's Sarah Kapur
April 29 featuring SOBC – Dawson Creek athlete David Johnston and motionball Vancouver's Sarah Kapur
May 6 featuring SOBC – Vancouver athlete Mathew Schmiing
May 13 featuring SOBC – Smithers athlete Kaylee Richter and RCMP Cst. Robyn Diddams
May 20 featuring SOBC – Delta athlete Chelsea Kaake and retired BC Lions quarterback Travis Lulay
All the women of Special Olympics BC are welcome to participate in the new SOBC Women in Sport virtual workshop on May 31 to connect, learn, and encourage each other! Please click here for details.
Join Special Olympics BC's Facebook Groups to chat with athletes and coaches in your sport – links to come!
Stay positive
Try the mental and physical exercises in our weekly May in Motion challenge and Wellness Bingo! Please click here
Check out the mental training tools on our athlete health resources page, including these coping strategies during COVID-19 developed for SOBC athletes by Mental Performance Consultant Keltie Sommer.
Use our daily routine template to help you plan your day and feel great!
Please click here for a plan for how to stay happy and healthy while being safe and staying in. This was developed by Opening Doors and self-advocates in the UK, and adapted for Canada by Ontario agencies.
Please click here to watch the inspiring words from SOBC – Comox Valley athlete Jake Hooper, a member of the Canadian Athlete Leadership Council and North American Leadership Council
April-May 2020: Take 5 for Strong Minds Challenge 
In this Special Olympics International challenge, athletes are encouraged to spend 5 minutes every day practicing a Strong Minds stress-reducing technique.
Week 1 (April 20 to 26): Using a stress ball
Week 2 (April 27 to May 3): Thinking positive thoughts
Week 3 (May 4 to 10): Deep breathing
Week 4 (May 11 to 17): Strong stretching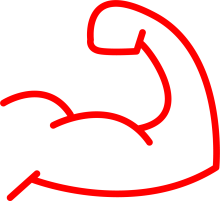 Stay informed
ABOUT COVID-19
Special Olympics BC recommends using B.C. and Canadian health authorities for information on COVID-19, including:
Please click here for the advice from the BC Centre for Disease Control on how to prevent the spread of COVID-19 in our communities.
The BC Centre for Disease Control notes that most people with COVID-19 recover; but some people are more vulnerable to developing severe illness or complications from COVID-19, including older people and those with chronic health conditions. Other patients may have questions about how their health may be impacted by COVID-19. Please click here for the BC Centre for Disease Control's information on this.
Special Olympics International COVID-19 frequently asked questions
Hand washing tips from Special Olympics Health Messenger Nyasha Derere
PLAIN LANGUAGE
COVID-19 and SOBC: Please click here for Special Olympics BC's basic COVID-19 summary as of April 2020.
COVID-19: Please click here to find a plain-language guide to COVID-19, developed by self-advocates in Vermont.
Family Support Institute: The Family Support Institute of B.C. provides a lot of help, including online video chat groups throughout the province! Please click here 
In May, the FSI will be hosting four informational workshops for families and community partners. There are also a number of different FSI Provincial Family Support Zooms taking place throughout the week. Some of these are themed (like Self Care, Dads, Education, Complex Health) and some of them are open to general conversation and support. Please see the FSI Event Calendar for more information and times.  
Community Living BC: Please click here for Community Living BC's COVID-19 information. Please click here for the CLBC COVID-19 Weekly Updates for individuals and families. Please click here for their really helpful collection of plain-language resources (NEW MAY 2020).
Financial support: Please click here for a plain-language guide to financial support from the government, recommended by Michael Campbell, SOBC Director and MoneyTalks host.