Fall 2020 resources
Based on careful consideration of all provincial health requirements and the needs of our community, Special Olympics BC has a slow, phased plan for safely returning to in-person sport programs, meetings, and fundraising events. 
While SOBC continues the slow, phased process of reopening in-person sport programs, we can all stay active and connected while we're at home! Special Olympics BC has resources to help athletes maintain their training and health at home. And we are committed to helping everyone feel connected and supported. 
Please absolutely do not hesitate to contact Special Olympics BC staff with any questions whatsoever, and/or any ideas for how we can best support the SOBC community that inspires us all the time.
Please check out the resources below, and please stay in touch!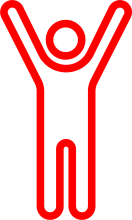 Stay active
Athletes
Participate in the #SOBCOutstandingOctober challenge! Check out our list of workouts, nutrition challenges, and wellness activities for every day of the month. Find the calendar here 
Complete at-home workouts with Special Olympics Team Canada's strength and conditioning coach, plus Special Olympics Fit 5 and School of Strength! Find the links here
Work on the core skills for your sport at home, using our Basic Sport Skills packages and videos! Please click here
Get involved in the SOBC Virtual Health Messenger training! Find the details and registration link here
Learn health tools and tips in the SOBC Virtual Healthy Athletes Education Sessions! Find details in the SOBC calendar
Stay tuned to SOBC's website and social media channels for details on the Virtual Personal Health Series to come this fall!
Work out with Special Olympics BC – Kelowna coach Shayla McLean, who has been leading at-home Club Fit sessions on Facebook three times a week since the spring! Find the recordings
Looking for more workout videos and tools to help you stay active at home? Please click here 
YOUNG ATHLETES
Please click here for resources to continue Special Olympics youth program activities at home, including guides and videos.
SCHOOLS
School groups staying active at home can use the youth program at-home resources. And groups can have fun remotely using Spread the Word>>Inclusion to champion inclusion and respect. These activities can be done anytime and there are lots of ways to participate online! Please click here to learn more.
SOBC COACHES AND VOLUNTEERS
We recognize that many volunteers have other priorities right now, and we have no expectations of you – we only want you to feel supported, and know that our thoughts and appreciation are always with you. But for those coaches and those Locals who want to continue the operations they still can address remotely, Special Olympics BC has tools to assist Local Committees, and we are developing online coach education resources.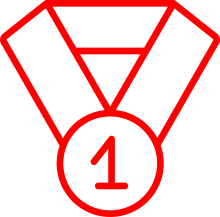 Stay connected
Take part in our monthly SuperLive conversations on the SOBC Facebook Page, on the first Wednesday of every month! Special Olympics BC athletes, staff, and special guests are here to talk and address your comments and questions! Please click here to watch past shows.
Join Special Olympics BC's Facebook Groups to chat with athletes and coaches in your sport – links to come!
Stay positive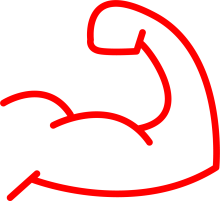 Stay informed
ABOUT COVID-19
Special Olympics BC recommends using B.C. and Canadian health authorities for information on COVID-19, including:
Please click here for the advice from the BC Centre for Disease Control on how to prevent the spread of COVID-19 in our communities.
The BC Centre for Disease Control notes that most people with COVID-19 recover; but some people are more vulnerable to developing severe illness or complications from COVID-19, including older people and those with chronic health conditions. Other patients may have questions about how their health may be impacted by COVID-19. Please click here for the BC Centre for Disease Control's information on this.
Special Olympics International COVID-19 frequently asked questions
Hand washing tips from Special Olympics Health Messenger Nyasha Derere
PLAIN LANGUAGE