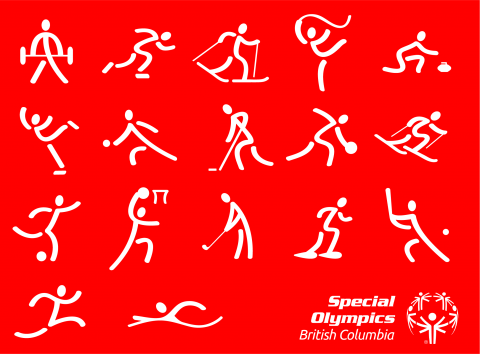 Through his work with Special Olympics BC and the Coach Development Workshops, sport performance expert Jacques Thibault has created a basic sport skills package for every SOBC sport. 
These packages identify the fundamental skills that an athlete should have to participate with confidence and ability in their chosen sport. By focusing on having great basic sport skills, any athlete in our program can achieve success as they will work at their own pace to gain skills and increase their physical literacy. With mastery of basic skills, athletes achieve:
the ability to stay involved in sports for the rest of their lives,
the capacity to increase their level of competition,
a heightened standard for performance in B.C., and 
the confidence and competence to participate in recreational and sport opportunities outside Special Olympics.
The packages are also valuable for coaches because they contain tips for coaching skill progression, assessment checklists, and lesson planning tools.
Basic sport skills are always important. But while Special Olympics BC works on our slow, phased Return to Sport, it will be more valuable than ever for athletes to work at home on mastery of their basic sport skills, to help them maintain (or even improve) the level of sport performance that they have already achieved. Completing the SOBC monthly fitness challenges is very helpful for maintaining fitness and sport readiness – but athletes can work to keep up their sport-specific skills too. 
The basic sport skill sheets for all sports are available at the links below, and all coaches and athletes can use these tools to help guide at-home sport training! Special Olympics BC is also developing videos for each sport, to help athletes practice and enhance their basic sport skills while at home.
Latest update: (Dec 2020)