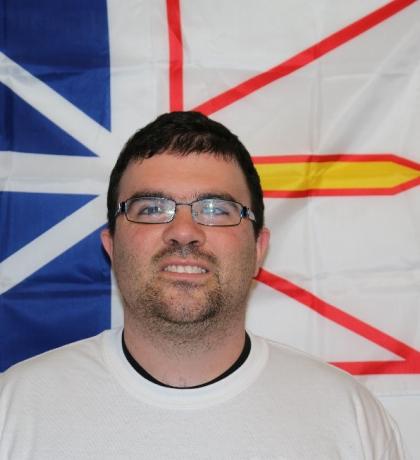 35-year-old Eddie Hynes has been with Special Olympics Newfoundland & Labrador for 15 years and participates in soccer, floor hockey and athletics.

Eddie has been to 6 national games and is currently on Team Newfoundland's soccer team heading to the Special Olympics Canada 2018 Summer Games in Antigonish, Nova Scotia.

Eddie loves sports and says "It's fun and I make new friends".

Eddie's goal is to win a gold medal, have fun and meet people.

"Since I joined Special Olympics, I have become happier and healthier. I enjoy being with my team-mates and exercising has increased my fitness level. I have something to look forward to and be proud of. I have talked to people from all walks of life and this has helped my confidence improve", says Eddie.

When not playing sports, Eddie works at Staples in MT, Pearl, NL.