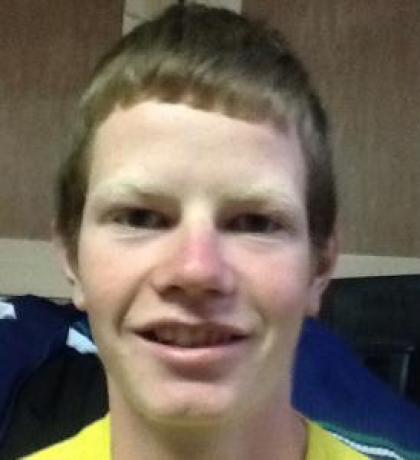 An athlete with Special Olympics BC for more than three years, Nicholas McClean is a persistant and hard-working athlete. A swimmer who just took part in Special Olympics BC`s Summer Games in Kamloops, McClean says he "enjoys learning, and that helps [him] become a better athlete."
McClean's involvement with swimming is a family affair, watching his sisters and their participation in the sport drove him to want to get active as well. He says he likes swimming because it's challenging and good exercise.
Although an avid athlete, McClean makes time for his work at a campground where he does yard work, painting and other tasks. He credits Special Olympics with helping him stay fit and doing his job to the best of his abilities.
Outside of Special Olympics BC, McClean makes an effort to eat healthy and he likes to live an active lifestyle. He enjoys drawing, reading, and playing sports. He especially likes to do archery, which he participates in through his high school.