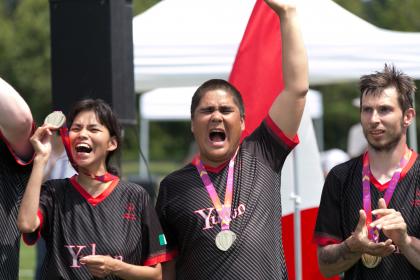 Special Olympics Canada hosts our flagship National Games every two years, alternating between summer and winter. Athletes from across Canada compete in various sports over the course of a week with the goal of achieving personal bests and in some cases, the opportunity to be named to Team Canada for the proceeding World Games.
Visit our Team Canada and Photos and videos pages to learn about the athletes, volunteers and coaches who participated in the Special Olympics World Games, Abu Dhabi 2019.
The next National Games will be in Thunder Bay, Ontario, in the winter of 2020. For more information on the upcoming Winter Games, please visit the Games event page.
The bid guidelines for hosting the Special Olympics Summer Games 2022 are now available for review HERE