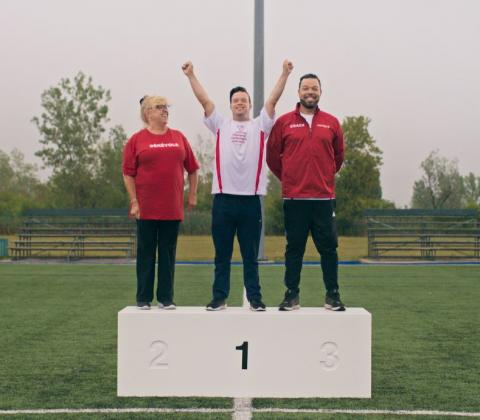 Join our winning team.
Whatever your age or skill level, Special Olympics has something for you. It's an opportunity to participate in sport, learn new skills, make new friends and join a fun community. Many athletes start in one sport, then go on to try others.
You can take part in summer and winter sport programs at a level that suits your individual needs. Participate in year-round recreational community sport or follow a competition pathway that includes Local, Regional, Provincial/Territorial, National or even World Games.
"Special Olympics has made me a better person. I'm more confident, I feel included and the sport itself is good for my mental and physical health. I enjoy being part of a team - they are like family."
    - Natalie Branscombe, Special Olympics Nova Scotia
Become an athlete today to take a stand on Our Podium.
SIGN UP FOR MORE INFORMATION ON BECOMING A SPECIAL OLYMPICS ATHLETE: