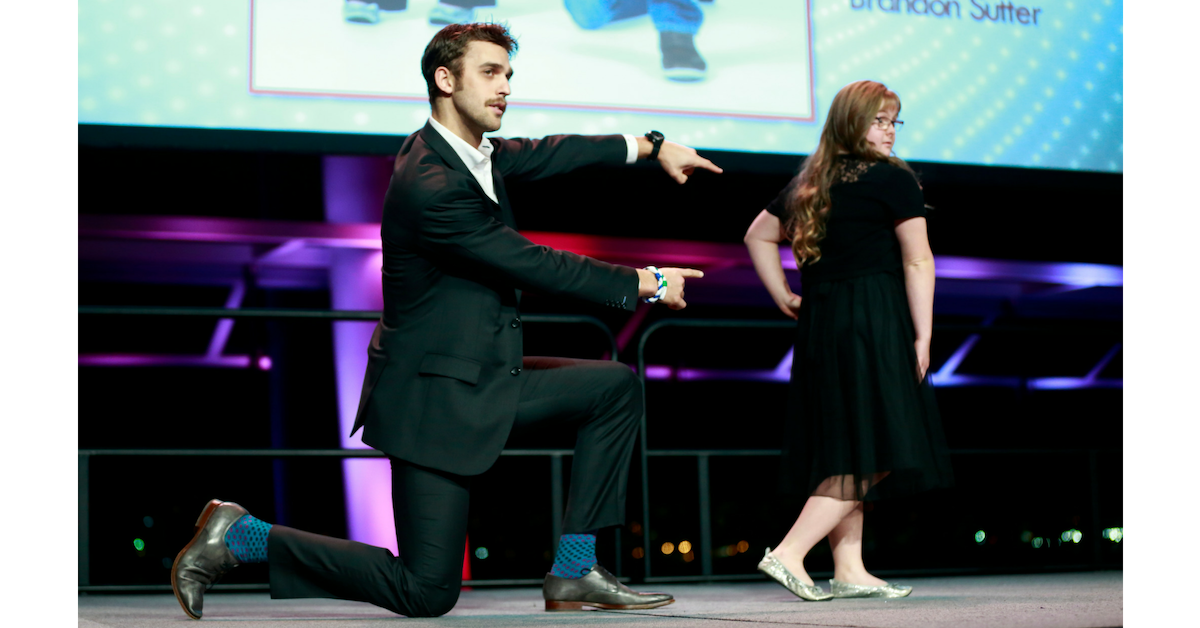 When Vancouver Canucks' assistant captain Brandon Sutter first signed on to support Special Olympics three years ago, he immediately called his cousin Christopher – a longtime Special Olympics athlete.
Sutter grew up in Alberta with Christopher, 26, who has Down syndrome. 
"He's competed in many Special Olympics events," said Sutter. "He's just so proud to talk about it and he always talks about the friends he meets along the way."
Supporting Special Olympics through the National Hockey League is a perfect fit for Sutter. He attends various events, including Vancouver's Sports Celebrities Festival presented by Wheaton Precious Metals and enjoys every minute he spends with local athletes.
"We have a lot in common, so it's fun to hang out with them," Sutter said. "When they talk about their sport, they're just as passionate about it as we are."
"It helps us as athletes realize how lucky we are to do what we do … and helps you keep that passion for your sport."
The connection between the NHL and Special Olympics Canada goes back to the 1st International Special Olympics Summer Games held at Soldier Field, Chicago in 1968.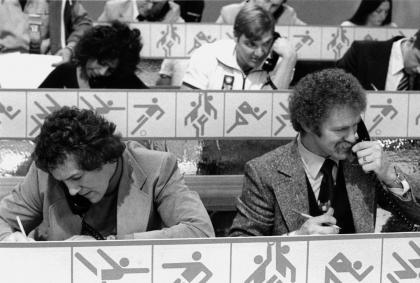 With the help of sports personality and advertising mogul Harry 'Red' Foster, the Toronto Maple Leafs equipped the only Canadian competitors– a floor hockey team from Toronto – with jerseys and Leafs Hall of Fame Captain George Armstrong as coach. 
At that time, the NHL was a major sponsor of Special Olympics Canada – providing coverage through Hockey Night in Canada and supporting a number of floor hockey tournaments with funding as well as access to players.
Retired Leafs player Darryl Sittler was one of them.
His introduction to Special Olympics Canada was its first-ever National Games at Maple Leaf Gardens in 1969. He and Lanny McDonald – another former Leafs player and early supporter of Special Olympics – volunteered as coaches.
"Right away you could see how important and how happy and exciting it was for the athletes to have the opportunity to participate," said Sittler. "It's not really about how good you are – it's about having the opportunity."
While the NHL sponsorship ended in 1989 due to a scheduling conflict when floor hockey moved to winter sports, Sittler – along with many other players, executives and officials – stayed involved.
"It's a long, historic relationship that has just been wonderful," said Sportsnet Analyst and NHL executive, Brian Burke.
Burke got involved with Special Olympics in the early 1990s while working for the Vancouver Canucks. He's been encouraging players to get involved ever since.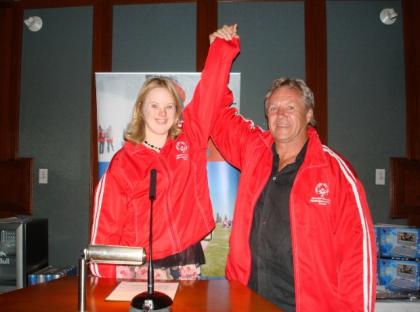 "If you're a NHL player, God has given you a talent and you have an obligation to give back," he said. "Special Olympics athletes benefit greatly, but the NHL athletes maybe get the most out of it."
For Sittler, that rings true. His highlight from nearly 50 years of involvement is attending the Special Olympics World Games in Greece as Honorary Coach in 2008.
"It was a very memorable week," he said. "We all marched into a stadium full of people for the Opening Ceremony … to see our athletes so excited and passionate about representing our country – I'll never forget that."
Sittler is among a long list of NHL players – past and present – who support the movement, including Bobby Orr, Jon Beliveau, Ted Irvine, Dave "Tiger" Williams, Howie Meeker, Bob Gainey, Darryl Sutter, Guy Lafleur, Wayne Gretzky, Eric Lindros, Dion Phaneuf and many more.
"It takes all of us to make it successful," said Sittler. "Sport brings people together, it teaches you a lot of lessons in life. Providing that for Special Olympics athletes, it humbles you."