The late Harry "Red" Foster was a "Movement Maker" in every field he entered – sports, broadcasting, advertising and advocating for individuals with an intellectual disability.
"Harry was probably the greatest friend of the mentally handicapped in Canada," said Ontario's Dr. Frank Hayden, whose research on the impact of sport and fitness on individuals with intellectual disabilities helped found Special Olympics in 1968.
While Hayden, another Special Olympics Canada Movement Maker, helped incorporate and develop Special Olympics in the U.S., Foster helped establish the movement in Canada. He signed the incorporation papers in the 1970s and built an influential network in the North.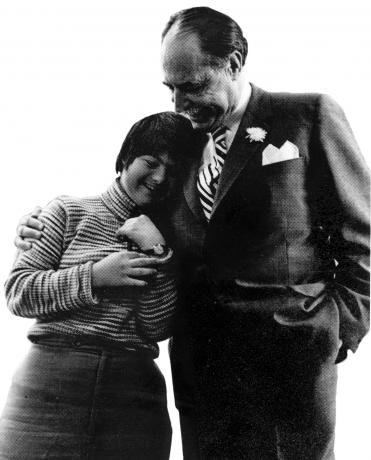 "He was a visionary," said former Special Olympics Canada CEO Jim Jordan. "Special Olympics got lift off (in Canada) because of Red Foster – because he sunk his money into it."
"He was involved for years before Special Olympics was even dreamt of." 
Born in Toronto in 1905, Foster had a brother with Down syndrome. During the early 1900s, many families hid loved ones with an intellectual disability – a social norm the Foster family never followed.
"He used to tell the story about walking down the street with his younger brother … and people would cross the street rather than confront a kid with an intellectual disability," said Bill L'Heureux, a former Chair of Special Olympics Canada and Ontario recruited by Foster himself. "It just hit him that people like his brother were not being treated with respect."
Foster mastered a career in broadcasting in the 1930s, then advertising in the 1940s with his agency Foster Advertising Limited. His successes earned him celebrity-like status not only in Toronto, but across the province and the country.
By the 1950s, he became an outspoken advocate for a local association for children with intellectual disabilities and created the Harry E. Foster Foundation to raise funds for similar groups (which would eventually include Special Olympics Canada).
In the 1960s, he organized a movement to drum up government support and change public perceptions of individuals with intellectual disabilities. He witnessed distinct progress, like the Ontario public school system providing education for disabled children, the opening of employment training facilities, as well as societal changes, like phasing out the term 'retarded.'
His advocacy lead him to Hayden and the Special Olympics Games in Chicago in 1968.
Foster partnered with the Toronto Maple Leafs to sponsor a Canadian floor hockey team – made up of 12 students from the Beverley School in Toronto where Hayden researched – to compete at the games. They were the sole Canadians to participate among nearly 1,000 Americans.
Foster then worked on a similar event for Toronto and on June 11, 1969 – less than one year later – the first Special Olympics Games came to life in Canada. The National Hockey League sponsored teams, Maple Leaf Gardens donated its arena for floor hockey and other events took place at the Canadian National Exhibition and a local pool. Celebrities and media-alike attended the two-day event.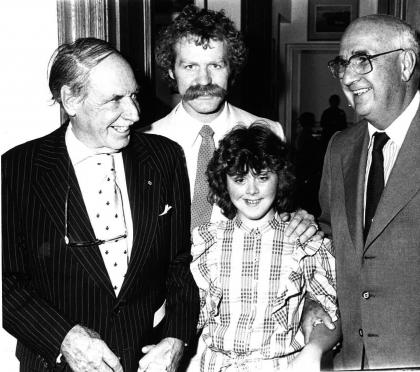 Foster incorporated the Canadian movement in 1974 and by the late 1970s and 80s, chapter organizations across the provinces followed.
"He went to all the events, he had this charming smile and salesman approach," said L'Heureux. "You need that kind of person to get something launched – a Steve Jobs type."
Foster recruited a team to ensure the movement continued, which included his godson Blake Murphy, an accountant, the late Frank Selke Jr, a well-known Canadian broadcaster, and L'Heureux, a young lawyer.
"He could sell anything to anybody," said L'Heureux. "He certainly sold me on getting involved."
L'Heureux, Murphy and Selke continued Foster's legacy well after his 1985 death, further recruiting team members who could carry Special Olympics Canada forward 50 years and counting.
"It's a true story of a wonderfully hearted entrepreneur taking all sorts of personal risk to do something he really loved," L'Heureux said of Foster's legacy. "He was an outstanding leadership symbol."
You can help continue Foster's legacy by donating to Special Olympics Canada today.