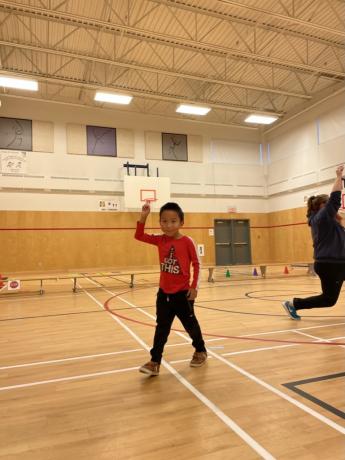 What is the youth Program?
Special Olympics NWT offers a child and youth program called Active Start and FUNdementals. It is a family centred activity program designed to help children with an intellectual disability develop basic motor skills and sport skills through fun and positive movement experiences. The program promotes opportunities to develop physical fitness, demonstrate courage, experience joy, enhance skills and create friendships. 
Age Requirement: 3-11
Objective: Develop play skills through movement and daily physical activity 
Skills: Walking, running, jumping, balancing, throwing, catching, kicking, and striking 
Why should I register my child?
Benefits of the Youth Program for Participants: 
Develops self-esteem
Improved development of social, physical and cognitive abilities
Develop a sense of belonging. 
Opportunity to start and grow a lifelong love for sport
Benefits of the Youth Program for parents and caregivers:
Education for parents/caregivers about the value of sport in the lives of their children 
Education in basic motor skills, and the Special Olympics organization. 
Opportunities for parents/caregivers to expand their networks and support systems. 
WHen does the you program happen?
Come out and join us Saturday mornings from September to May! 
To register for the Active Start and FUNdamentals program contact the Sport Program Coordinator at: sport@sonwt.ca