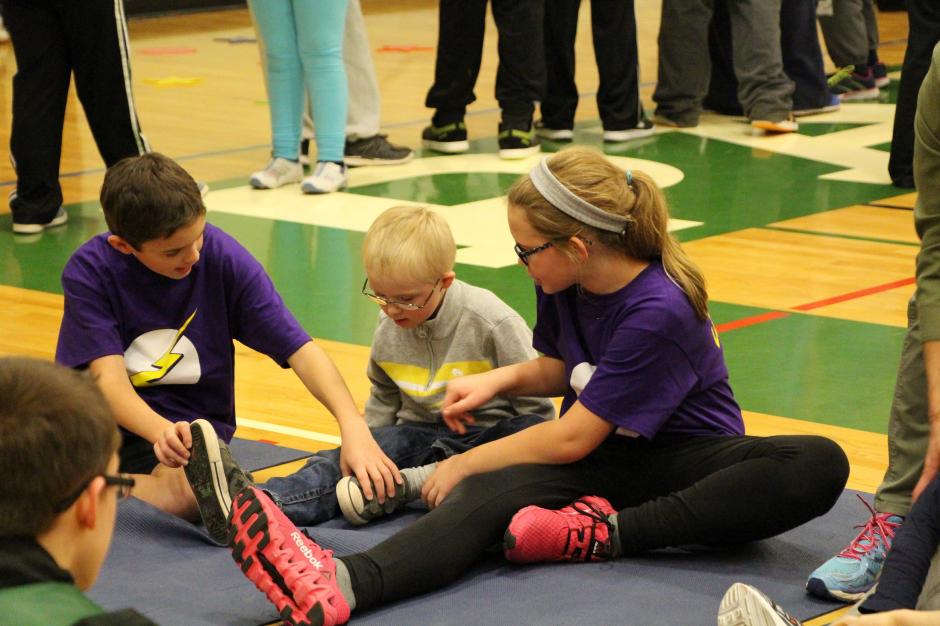 Special Olympics NWT offers a child and youth program designed to help children with an intellectual disability develop basic motor skills and sport skills through fun and positive movement experiences. The program promotes opportunities to develop physical fitness, demonstrate courage, experience joy, enhance skills and create friendships. 
Age Requirement: 2-12
Objective: Develop play skills through movement and daily physical activity 
Skills: Walking, running, jumping and balancing, throwing, catching, kicking, striking 
Benefits of the Youth Program for Participants: 
Substantial and improved development of physical, cognitive and social abilities.
Introduction of positive social experiences through fun play activities alongside peers. 
Development of self-esteem and a sense of belonging. 
Opportunities to transition into other year-round Special Olympics sport programs, and continue a lifelong love of sport.
Benefits of the Youth Program for parents and caregivers:
Education for parents/caregivers about the value of sport in the lives of their children 
Education in basic motor skills, and the Special Olympics organization. 
Opportunities for parents/caregivers to expand their networks and support systems. 
Special Olympics NWT currently offers the youth program on Saturday Mornings. To register a youth athlete contact Lynn, lynn@sonwt.ca .