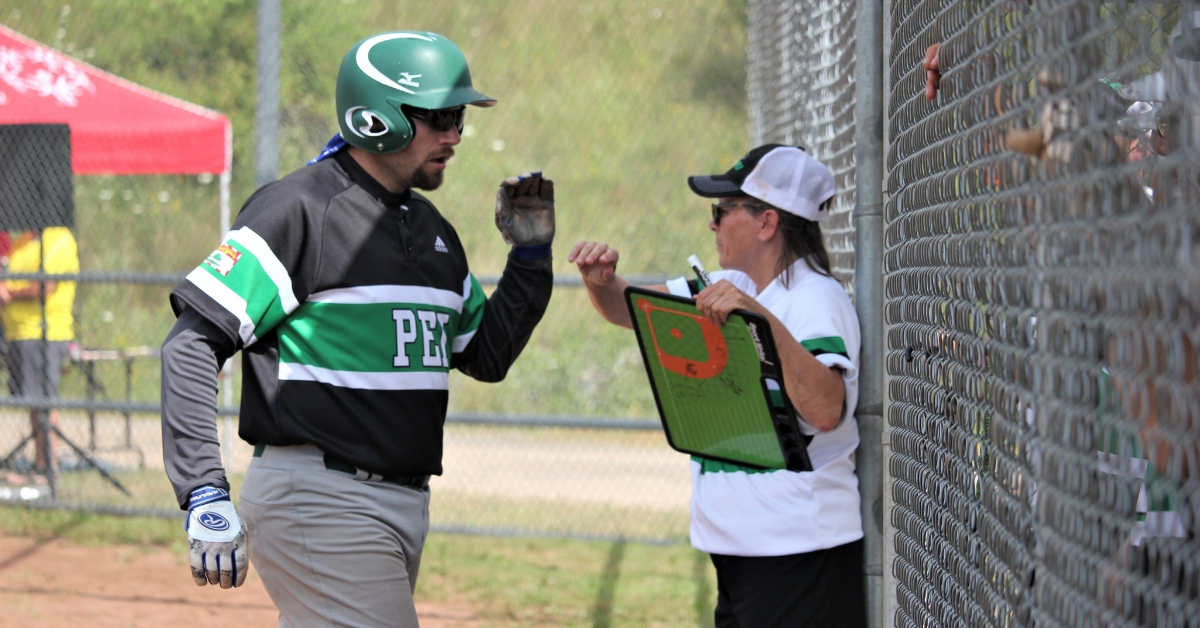 Prince Edward Island's Judy Gallant has a high-pressure government job, so when she volunteers in her off hours she doesn't want stress involved.
"My volunteer work for me needs to be something that's rewarding and not the same kind of pressures I'm feeling at work," Gallant said from her Charlottetown home.
That's why she's been a volunteer softball coach with Special Olympics PEI for the past 13 years.
"We just have a lot of fun," she said. "And there's acceptance of others, even if you make a mistake, or you have a bad game."
Before joining Special Olympics in 2004, she was ready to "hang up (her) cleats" altogether.
A longtime softball player herself, she first became a volunteer coach with a generic girls' league in her community.
After eight years of coaching, it became too "political" and high-pressure, with onlookers from the stands openly criticizing players and coaches.
"That's what turned me off in the end," she said. "It just wasn't fun anymore." 
Fortunately, a fellow coach recommended volunteering with Special Olympics instead.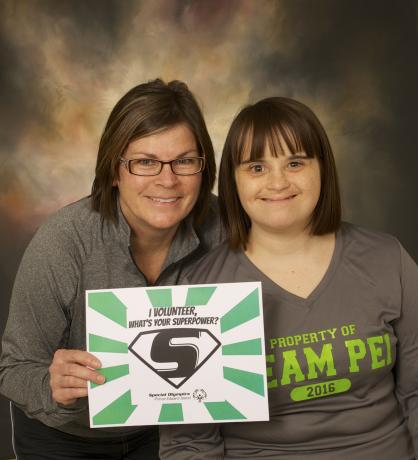 Her first day on the field in 2004 still stands out as one of her favourite moments.
"I was full of anxiety, not knowing what to expect at all," Gallant recalled. "I get out of my car and I started walking down to the field and about six athletes ran up to help me with my stuff – and I only had like one bag."
"Throughout the entire practice they were all hugging and high fiving."
As she left the field that day, she immediately knew, "this is going to be a good place for me."
She's since volunteered most of her after work hours with Special Olympics PEI. Each year she volunteers for the Enriching Lives Gala, an annual fundraiser, by helping bring in silent auction items for the event as well as help out the night of. 
She's also coached the softball team to a number of Special Olympics Canada National Summer Games, as well as the Special Olympics World Games Athens 2011, where they won a bronze medal.
She helped the team expand to co-ed as well, with its first female softball player, Lisa Bernard, joining in 2012. 
"I was very excited about working with Lisa and watching her grow," said Gallant. "She has grown into a really good softball player as well as overall athlete."
Part of Gallant's coaching philosophy includes goal setting and one of Lisa's goals was to lose weight, so she could perform well at her first National Games in 2014.
She adjusted her diet and attended fitness classes, alongside Gallant and the rest of the team. Lisa went from 280 pounds to 220 in time for the Special Olympics Canada Summer Games Vancouver 2014. Today she continues that healthy lifestyle and is down to 208 pounds.
Lisa credits her success to her coach's guidance.
"She encouraged me when we were away (at Games) to watch what I eat," said Lisa. "If I need help or something, I know she'll be right there to help me."
Watching athletes like Lisa achieve their goals is why Gallant is glad she didn't hang up her cleats 13 years ago.
"I do have a place in my heart for the athletes," she said. "I love coaching and I love going there and not thinking about other things – just having fun and teaching and seeing that your efforts can produce results."
To learn more about volunteering with Special Olympics in your community, click here.