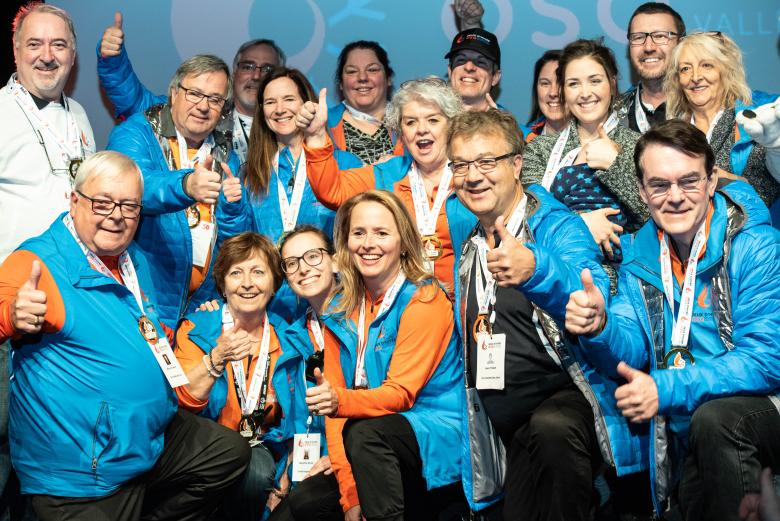 Behind every great organization is a committed Board of Directors.
That's been the case for Special Olympics Canada since Day 1.
When the late Harry 'Red' Foster, a well-known advertising mogul, helped establish the movement in Canada in the 1970s, he assembled the first Board of Directors – a group of individuals who volunteer their time to oversee the organization. He set the stage and recruited a group he trusted could carry the legacy forward 50 years and counting.
Now retired Toronto lawyer, Bill L'Heureux, was one of those recruits.
At the time, the organization was struggling, so L'Heureux (then working at Torys LLP), alongside accountant Blake Murphy and well-known Canadian sports broadcaster the late Frank Selke Jr., was tasked with making the organization "a little more professional."
"The next five years were a real challenge," recalled L'Heureux, who eventually served as Chair for both Special Olympics Canada and Ontario Boards.
Together, they got the organization in order and, with the help of Selke Jr., established a connection with the National Hockey League, which still exists today. 
"We were lucky we found a bunch of people committed to the cause who put their shoulder to the wheel and we had a little bit of impact on some of the successes," he said. "It's given me a lot of happiness, just being a part of this kind of organization and being a leader in it was a privilege."
Each of the 12 Provincial and Territorial Chapters across Canada has an impressive roster of Board Members – past and present – who've volunteered their time for decades, like Prince Edward Island's Cecil Villard, who served on both Special Olympics Canada and PEI Boards.
Villard's introduction to Special Olympics happened in Alberta in the 1970s. Working in recreation and physical education, he was asked to train Special Olympics Team Alberta for an upcoming National Games.
"I was not expecting I was going to spend 10 hours on a bus to Regina, but it was just one of those things that happened – it was a lot of fun," Villard recalled with a laugh. "Forty years later, I'm still involved."
When Villard moved back to PEI in 1980, he helped establish the Provincial Chapter.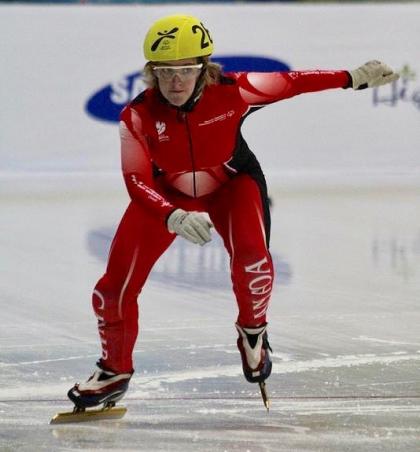 Over the years, Villard witnessed the "ebbs and flows" of the organization.
"We were able to overcome it, rebuild," he said. "It's kind of a trademark of Special Olympics – you just never give up, you just continue to build – whether you're a Board Member or an athlete."
Both the National and Chapter Boards consist of individuals with various skill sets, from law to finance and sport – as well as lived Special Olympics experience, which is why a Special Olympics athlete sits on each Board.
"It's been amazing to be the athletes' voice," said Special Olympics Alberta speed skater Katie Saunders, who's been the athlete representative on the Special Olympics Canada Board for the past six years.
In her tenure, she helped establish the Canadian Athlete Leadership Council, which provides a forum for athletes from across the country to discuss topics with each other, as well as give feedback on Special Olympics programming. 
"To get that built was awesome," she said. "I can't be the one and only athlete voice across Canada."
According to Villard, "it's good governance that drives any organization – and that's one of the hallmarks of Special Olympics." 
"People want to be a part of an organization that's successful, that's growing, they want to be a part of an organization that's actually improving the lives of individuals and Special Olympics does that everyday."