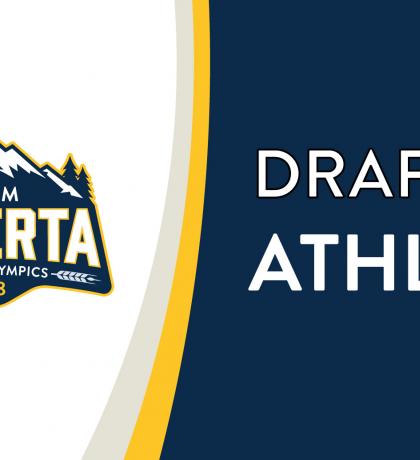 Team Alberta athletes are not the only ones gearing up for an exciting games, their fans and supporters are making sure our members have the resources to pave the way for success. With 148 athletes training and going to P.E.I. and Nova Scotia, Team Alberta has reached out to partners and supporters to help ensure the team has the quality training and resources to compete at their best. 
Rising to this challenge are the Motor Dealers' Association of Alberta (MDA) and Building Trades of Alberta (BTA). The MDA has drafted 10 athletes while BTA has drafted 15 athletes, together drafting 17% of Team Alberta.
"We are excited to have MDA and BTA on board to support and celebrate Team Alberta 2018," says Edie Dixon, Special Olympics Alberta director of fund development. 
"Both associations were excited to be on board with our Draft an Athlete program and can't wait to cheer on the team and see them excel during their training and their competitions."
Currently, there are 47 Team Alberta athletes who have been drafted in the Draft an Athlete program and Special Olympics Alberta would like to thank all the incredible partners. The goal is to have 100% of Team Alberta drafted!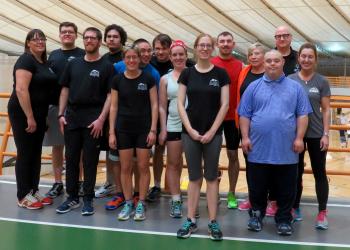 Draft an Athlete provides support to Team Alberta athletes in training, travel and accommodations leading up to and during the 2018 Special Olympics Canada Summer Games and Bowling Championship. 
The Draft an Athlete program builds partnerships between athletes involved in Special Olympics and the communities in which they live, train and make us proud. For more information on Draft an Athlete program contact: 
Edie Dixon
Director of Fund Development
Special Olympics Alberta
E: edixon@specialolympics.ab.ca
P: 780-644-5279