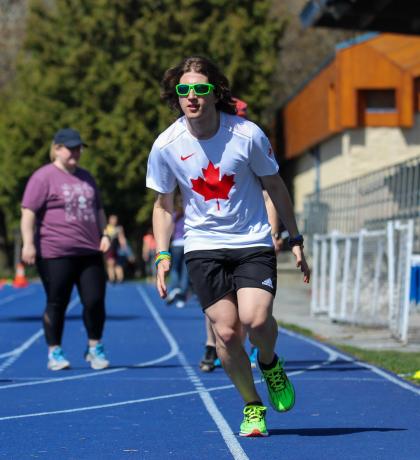 B.C. members of the Special Olympics Team Canada 2023 Training Squad are hard at work preparing for the 2023 Special Olympics World Summer Games in Berlin, happening June 17 to 25! 
Spirits are high and excitement is building for the 2023 World Summer Games! Over the last year, the dedicated members of #SOTeamCanada23 have been hard at work training in their home communities around the province. They are prepared and pumped to compete with pride on the international stage!
From April 28 to 30, the full team came together in Richmond B.C. for a fun and productive training camp, where they worked on skills and further team bonding.
"I'm so happy to be here! There's nothing better than being with your team. We all have each other's backs. It's going to be an honour to represent Canada with this awesome group," said SOBC – Prince George basketball player Malachy Stewart.
MEET all THE SO TEAM CANADA 2023 TRAINING SQUAD MEMBERS FROM B.C.
We are incredibly grateful to all of the team's incredible coaches and mission staff, the athletes' hometown training coaches, and all of the families and supporters, for all their efforts to help SO Team Canada pursue personal bests in Berlin!
Our friends at Vancouver Whitecaps FC are backing the SOBC team members and the whole SO Team Canada squad, with VWFC General Manager of Women's Soccer Stephanie Labbé serving as Special Olympics Team Canada Honorary Coach. An Olympic gold medallist and legendary goalkeeper, Labbé is providing the team with world-class expertise, guidance, and mentorship. She will travel with the team to Berlin in June.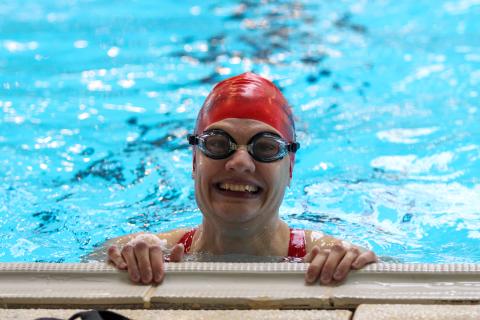 "It's not about what happens and what gets around your neck at the end of the day. It's about the friendships you make, the people that you do it with, and the smiles on your face at the end of it," Labbé said to #SOTeamCanada23 members at the training camp.
Read more about Labbé and SO Team Canada
For the first time ever, Special Olympics Team Canada will be sending an all-women's soccer team to compete at World Games. SOBC – Coquitlam's Amanda Manzardo is excited to be a part of the squad and is ready to represent her country.
"When I got picked on the team, I was pretty shocked. And then when I found out that it was an all-women's team, I was even more shocked. I was very happy that they finally picked an all-women's team to go – so we can show the world what we can do!" Manzardo said to CityNews.
At the training camp, the soccer team put their skills and teamwork to the test in a spirited scrimmage against Law Enforcement Torch Run for Special Olympics BC members.
"Was amazed by the talent and coordination displayed by Team Canada! I'm excited to see the results from Berlin!" said Metro Vancouver Transit Police Corporal Shiraaz Hanif.
Read more training camp highlights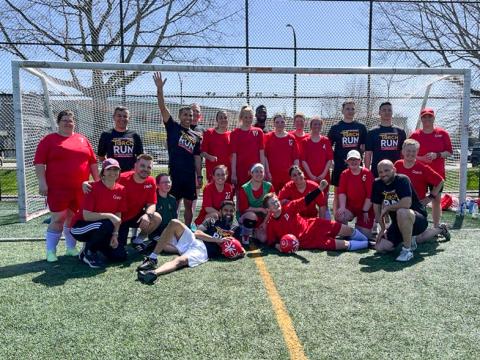 Another member of the Special Olympics BC community who will be travelling to Berlin is Saanich Police Department Constable Lisa Bruschetta. As a participant in the LETR Final Leg, she will join an international team of runners that will carry the Flame of Hope into the Opening Ceremony.
Cst. Bruschetta has been a member of the BC LETR since 2013, and was the recipient of the 2022 BC LETR Award. She is a key organizer and inspiring leader for fundraising events in B.C., serving as a role model within her community for her dedicated volunteer service.
Learn more about the Final Leg of the LETR
Stay tuned to SOBC's channels and to Special Olympics Canada for upcoming coverage of #SOTeamCanada23 at the 2023 Special Olympics World Summer Games!
-Article written by Parmvir Kang of BCIT Online & Broadcast Journalism
More on THE SO TEAM CANADA 2023 TRAINING SQUAD MEMBERS FROM B.C.