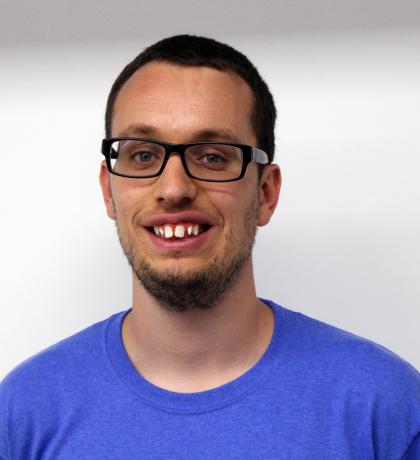 Nicholas Nadeau is a versatile athlete having participated in both the summer and winter Provincials in swimming and floor hockey respectively.
This will be Nicholas' second time representing Team Alberta at Nationals in floor hockey after getting to compete in the 2012 Winter Nationals in his hometown of St. Albert.
That experience was especially rewarding for Nicholas because he had the opportunity of carrying the torch into Servus Place at the Opening Ceremonies.
Now at nearly 29-years-old, Nicholas is looking forward to the opportunity of representing Alberta on a national stage once again, saying that it's a big honour.
Although Nicholas is on the floor hockey team, that's not the only sport he plays in Special Olympics.
In fact, Nicholas has deep roots in Special Olympics and has been playing any and every sport he can get his hands on.
"I have been doing Special Olympics since grade 7, and a group of my school friends are still a part of it today - that is 16 years," says Nicholas. "I started with bowling and now I do six sports. My family and friends always come out to cheer me on."
Not only does Nicholas love playing sports, but he supports his fellow athletes by coming out and watching them compete.
Nicholas' team spirit and his work ethic is what he says makes him such a good player for Wetaskiwin.
His career goals align with how great of a teammate Nicholas aspires to be, saying that he wants to compete with his friends and bask in the success they achieve together.
When Nicholas is not playing all of those sports, he is hard at work training for them and has some goals for his second time at Nationals:
"I train weekly with my team and coaches Matt and Chelsee Pedwell, and Ryan Cole at Sir George Simpson School. I also workout at Servus Place, swim, bowl, curl and play basketball. This summer I [did] RCMP boot camp with Amanda, I also do water sports at my lake and ride my bike."
With all of that training and exercises, Nicholas has the goals of becoming stronger by building his muscles up and becoming faster.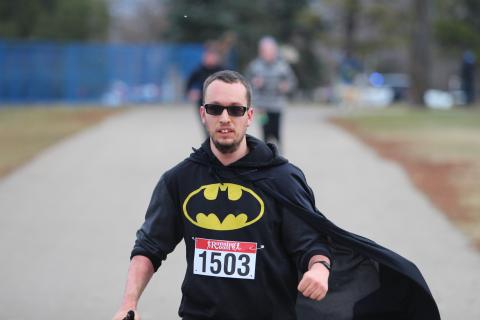 Going to his second Nationals for Team Alberta, Nicholas has the perfect attitude that Special Olympics embodies for our athletes.
Join us in wishing Nicholas the best of luck in Thunder Bay!
Visit https://www.specialolympics.ca/2020-team-alberta to stay up-to-date with all things Team Alberta 2020. And to check out what is going on in Nicholas' local affiliate, St. Albert click here.
Join the pack and support the team through fundraising initiatives like Draft an Athlete or Personal Best.
Also, be sure to check out http://specialolympics2020.com/ for all the latest news updates regarding the 2020 Special Olympics Canada Winter Games in Thunder Bay from February 25 – 29.