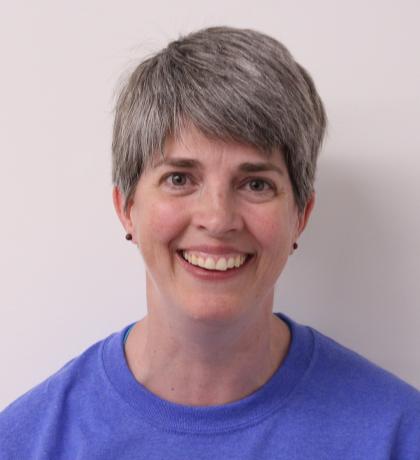 Erica has been competing in Special Olympics for the last 25 years and will be attending an exceptional fifth Nationals for Team Alberta.
Since 2004, Erica has represented Alberta at every Winter Nationals as a cross country skier.
Now 43, she is hitting the slopes with the goal of reaching her second World Games with Team Canada after competing in Nagano in 2005.
14 years later, her experience in Japan is still something she aspires to earn again.
"It was quite cool meeting Japanese people and experiencing Tokyo," says Erica
Competing at the highest level is something Erica thrives off of, especially after lining up on the hill against the World's best.
Erica recalls an intimidating and humbling experience at first in Nagano, but she was able to calm her nerves and focus with the help of her coaches.
Currently, Erica trains with her coach Lois Ross in her hometown of Calgary at the Shaganappi Ski Hill.
Being such an experienced skier and athlete, Erica is concentrated on staying focused during her competitions, and is constantly pushing herself to reach those elite levels that will propel her to another World Games.
Erica is on the right track after securing a bronze and silver medal at the 2016 Nationals in Corner Brook, Nfld.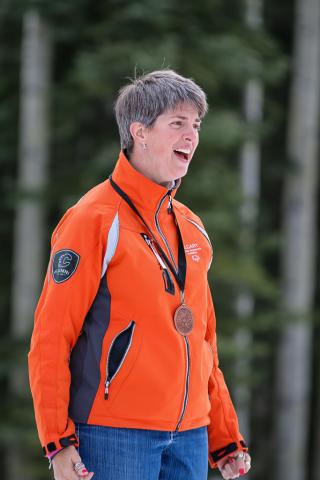 She knows it is not an easy path back to the World stage, but Erica is inspired by fellow Olympic skier, Sarah Renner.
Capturing another gold medal like she did in 2004 is at the top of her list for Erica in Thunder Bay and she has been working with a personal trainer to give herself every competitive advantage possible.
Likewise, Erica has fixated on fueling her body with healthier foods, while maintaining her mental focus that has allowed her to be so successful in the past.
Confidence in her ability and strong technique are other attributes Erica demonstrates when skiing.
Double poling is the strongest part of her skiing ability says Erica, and it allows her to pass her competitors in races confidently.
Although competitive in the sports she plays, Erica loves the travelling and relationships that come along with being a part of Special Olympics.
She's been looking forward for another chance at representing Alberta and talked about some of her goals for Thunder Bay:
"Do my best, get the gold, and make new friends."
The camaraderie and competitive spirit is what makes Special Olympics a benchmark on how sports should be played and that's why Erica has been coming back all these years.
Let's hope she can rekindle some of that magic that brought her to Nagano and join us in wishing her the best of luck in Thunder Bay.
Visit https://www.specialolympics.ca/2020-team-alberta to stay up-to-date with all things Team Alberta 2020.
Join the pack and support the team through fundraising initiatives like Draft an Athlete or Personal Best.
Also, be sure to check out http://specialolympics2020.com/ for all the latest news updates regarding the 2020 Special Olympics Canada Winter Games in Thunder Bay from February 25 – 29.
Friends and family should follow this link to find out how they can attend games and cheer on Team Alberta!