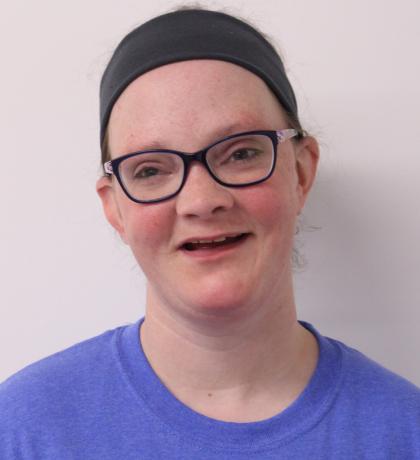 Special Olympics Alberta-Calgary athlete Emily Ross is one of eight cross-country skiers that will represent Team Alberta in Thunder Bay in 2020 for the National Games.
The 30-year-old joins the squad as one of the most experienced athletes, having competed with Special Olympics for over 15 years.
Throughout her tenure, Emily has been selected to Team Alberta four times – once for athletics and three times for cross country skiing.
In 2016, Emily competed at the Special Olympics Canada Winter Games in Corner Brook, Nfld. where she took home a silver medal in the 100m race and bronze in the 500m race.
She will be looking to not only improve on those results this year, but she has even bigger goals.
"I would love to make it to World Games in cross country [skiing]," says Emily.
Emily says in order for her to reach those goals she needs to focus on improving her running and cardio, which she has been doing with her teammates in Calgary at Confederation Park.
Working out at a gym is another part of Emily's program, but she also loves running outside with her dog Allie.
Proper nutrition is an important component of any athlete's ability to perform at their highest capabilities and Emily has put together a healthy diet in preparation for Nationals.
As for Emily's motivation, she says it comes from her family and friends who are also her inspiration to be an athlete.
"My inspiration and heroes are my parents," says Emily. "They always support me and are also very active and got me into cross country skiing."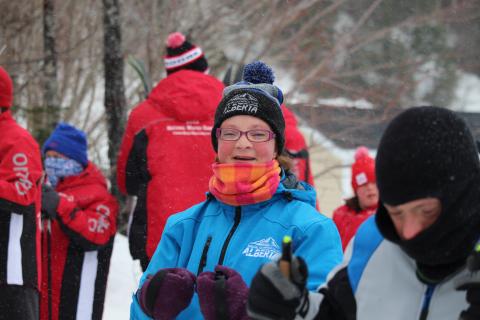 Her great experiences with Special Olympics have led to new friendships, the chance to travel the country and world, all while getting in shape, says Emily.
These are just some of the reasons why Emily thinks everyone should get involved.
"Give it a chance, you'll never know if you like it until you try," says Emily.
Emily is looking forward for another chance to represent Alberta at Nationals and she will get to do so in just a few months in Thunder Bay.
"I feel very excited for the chance to represent Alberta," says Emily.
We wish Emily all the best when she hits the trails searching for gold at Nationals.
Visit https://www.specialolympics.ca/2020-team-alberta to stay up-to-date with all things Team Alberta 2020.
Friends and family should follow this link to find out how they can attend games and cheer on Team Alberta!
Join the pack and support the team through fundraising initiatives like Draft an Athlete or Personal Best.
Also, be sure to check out http://specialolympics2020.com/ for all the latest news updates regarding the 2020 Special Olympics Canada Winter Games in Thunder Bay from February 25 – 29.