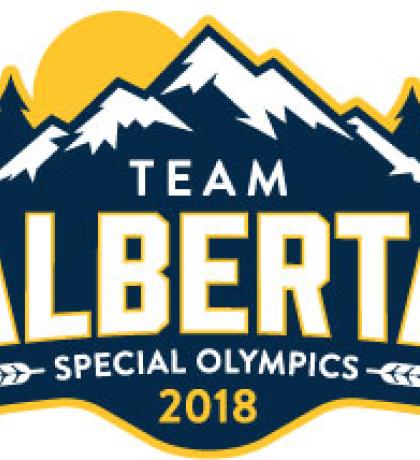 MEDIA RELEASE
Special Olympics Alberta Announces Team Alberta 2018 Members
EDMONTON, AB, September 29, 2017- Special Olympics Alberta is proud to announce the athletes, coaches and mission staff who will be part of the Team Alberta 2018 training squad. These members will represent our province at the 2018 Special Olympics Canada Bowling Championships in Charlottetown and Summerside, P.E.I from May 15 to 19 and the 2018 Special Olympics Canada Summer Games in Antigonish, NS from July 31 to August 4.
"TEAM ALBERTA IS BUILT ON THE FOUNDATION OF HARD WORK, DEDICATION AND RESPECT. EVERY MEMBER EARNED THEIR POSITION ON THIS TEAM THROUGH THIS SOLID FOUNDATION. WITH A SHORT TURN AROUND BEFORE BOTH MAJOR COMPETITIONS, WE ARE FOCUSED ON PROVIDING THE BEST POSSIBLE TRAINING AND SUPPORT TO ALL OUR MEMBERS," SAYS JILL MOORE, TEAM ALBERTA CHEF DE MISSION.
"With athletes from 26 different communities across our province, I'm sure all communities will embrace and support our Team Alberta members. From the start, our Team Alberta members started off united and eager to show our full potential, our coaches and mission staff even came together to choose our Team Alberta identity! We all know we're in this together, to compete the best we can and enjoy the experience."
Based on the results from the 2017 Special Olympics Alberta Summer Games in Medicine Hat, 185 athletes, coaches and mission staff throughout the province were chosen to represent Alberta at the Championships and National Games.
"SPECIAL OLYMPICS IS GREAT FOR HAVING FUN, LEARNING NEW SPORTS, GOING TO COMPETITIONS, TRAVELLING AND TRAINING CAMPS," SAID SARAH MCCARTHY, TEAM ALBERTA SWIMMER.
Team Alberta is supported by donations through our Draft an Athlete program and personal fundraising of athletes through Personal Best. Online donations will be available through our website soon.
Special Olympics Alberta
Special Olympics Alberta is dedicated to enriching the lives of Albertans with intellectual disabilities through the transformative power and joy of sport. Our vision is that sport will open hearts and minds towards people with intellectual disabilities and create inclusive communities.
Special Olympics Alberta's programs cater to all ages and a wide range of abilities to over 3,300 athletes in more than 140 communities. We provide world class sports programs that are run daily by over 1,300 volunteers. For more information on Special Olympics Alberta, visit, www.specialolympics.ca/alberta and follow us on Facebook, Twitter, Instagram, Flickr and YouTube.
-30-
Media Contact
Katherine Dalusong
Marketing and Communications
Special Olympics Alberta
P: 780-638-4620
C: 780-975-2795
KDalusong@specialolympics.ab.ca