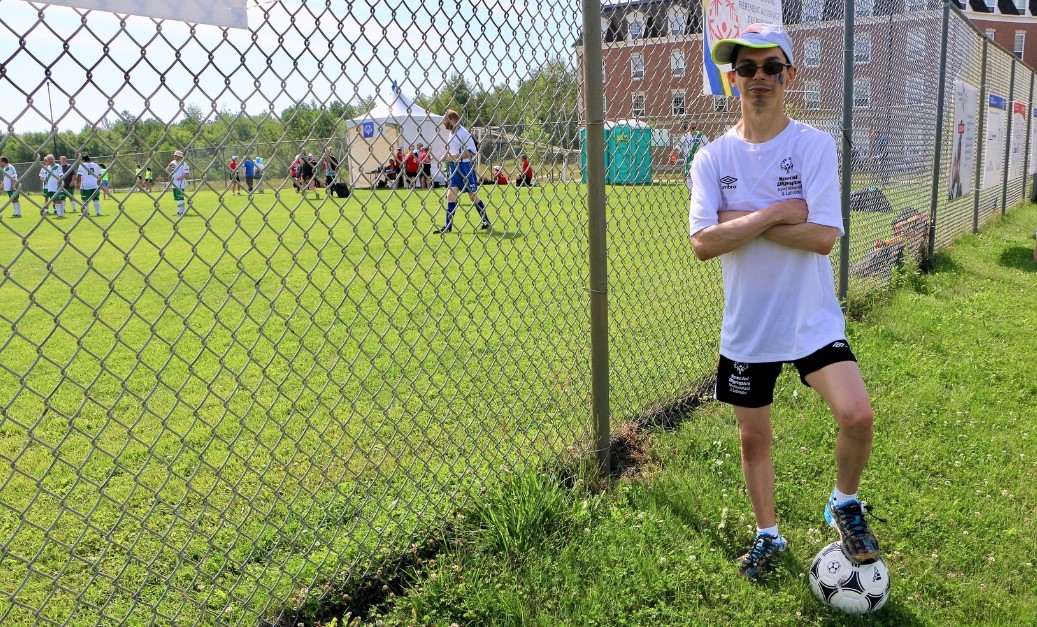 Every team needs an athlete like Special Olympics Newfoundland and Labrador's Andrew Hynes.
The 31-year-old Mount Pearl soccer and floor hockey player – known by his teammates as 'Spider' for his love of Spider-Man – has been involved with Special Olympics for more than 20 years. He started with athletics in 1998, then transitioned to team sports.
According to his coach, Travis Maher, it's "extremely important" to have someone like Andrew around.
"He's completely 100 per cent invested," Maher said. "He's always looking to improve himself."
Whenever Maher introduces a new drill at practice, Andrew stays late to master the skill.
If the team loses, or has an off day, Andrew puts in more work.
"I have to train myself to get better," Andrew said. "I think about what I had done wrong and what I have to do to make myself better and fix it and do it again."
While his dedication to training is important, it's his positive attitude – and never-ending energy – that Maher and the team value most.
"He cares about the program a lot, he's extremely passionate," said Maher. "You've got athletes who are there because their parents want them to be … Andrew brings them up, gets them excited to be there and wanting to be there."
"It's one of the defining qualities of Spider."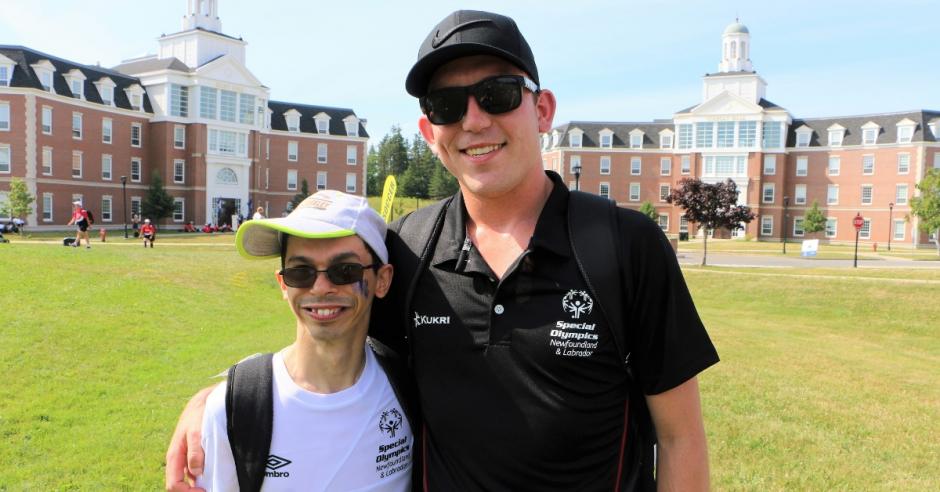 Whether the team wins or loses, 'Spider' is the first to rally his teammates. He also posts workout videos on Facebook – clips of him running with a tire behind him, or jumping onto a shoulder-height box – and challenges his teammates to give it a try.
"He's inspiring – he inspires me," said Maher. "It doesn't matter who you are, when you come into the program – you could be a rock star, or it could be the first time you've ever done it – he's always there giving high fives."  
Andrew's also a top recruiter for Special Olympics Mount Pearl – he's been known to approach someone tall and encourage them to join the local basketball team.
"It's all about giving back," Andrew said. "Special Olympics changed my life a lot, so I say (to them), 'You've got to try Special Olympics, it will change your life. It will make you do things that you wouldn't be able to do at your house – you can travel, you can go to Nationals."
He's competed at five Special Olympics Canada National Games, with his sixth coming up in February. His floor hockey team qualified for the Special Olympics Canada Winter Games, Thunder Bay 2020.
"I love going to different places and competing – that's one of the best things about being an athlete, competing for your province," said Andrew. "Representing your province is one of the biggest honours you can possibly have."
He's hoping the 2020 National Games will finally lead him to represent Canada at his first-ever Special Olympics World Games – taking place in Sweden in 2021.
For now, Andrew will continue training – at the gym and on the field – while motivating his teammates to do the same.
"He's always pushing himself to do better," said Maher.  "He's going to make a great coach one of these days."
To support athletes like Andrew, make a donation to Special Olympics Canada today.