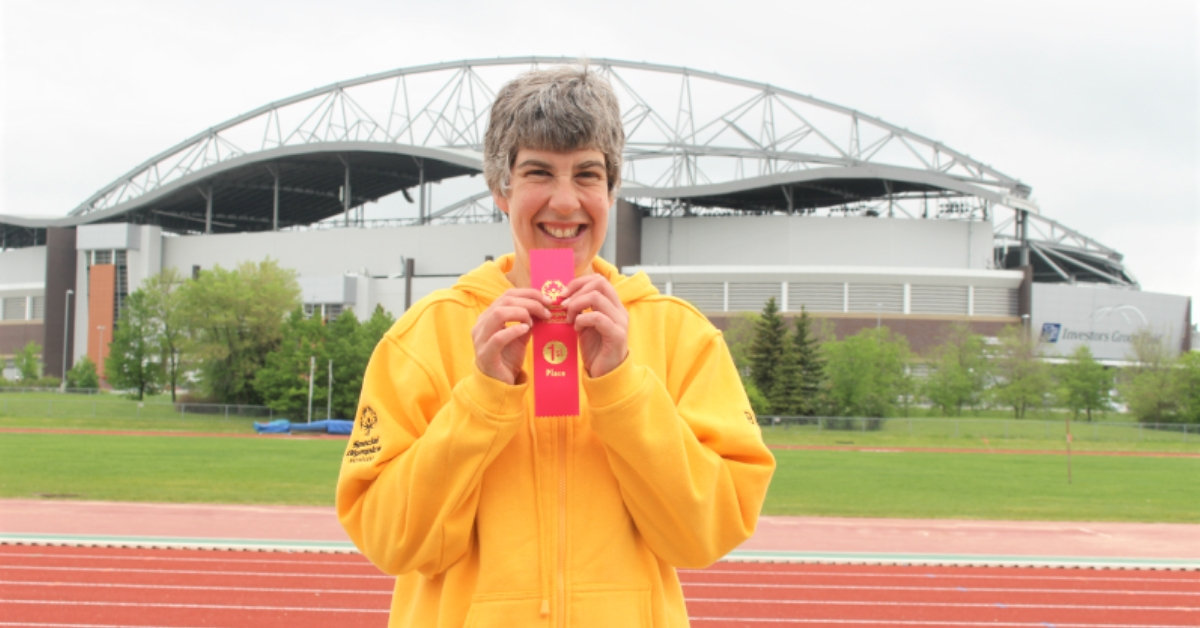 At just nine-weeks-old, Winnipeg's Brita Hall was in a car crash that resulted in the loss of the cognitive function of her brain.
Doctors said she had a 10 per cent chance of ever walking or talking.
"No way," her mother Birgit defiantly replied at the time, determined to prove the prognosis wrong.
The mother of three wanted her daughter to be able to enjoy the outdoors with her older brothers and take part in family activities. She took Brita to the pool four times a week and by the time she was 10-months-old she was swimming.
At the age of five, she took her first steps, by eight, she spoke her first words – and she hasn't stopped since.
Today, the 49-year-old is a Special Olympics gold medalist. She's travelled the world competing in cross-country skiing and athletics as a long distance runner.
"There were a lot of moments where I wondered if this was it … if she could manage the next level," Birgit recalled. "She's really always come through – with the support of Special Olympics and the family. Every success, every medal made it more important to move on, to give her the confidence to aim higher and try harder."
Brita's elementary school teacher Maureen Dowds – a former Canadian athlete who also served as Special Olympics Manitoba's CEO from 1996 to 2002 – introduced her to Special Olympics in 1980.
Brita was just 11-years-old when she competed at her first Provincial Games and brought home gold in the 800-metre event. She's competed in almost every Provincial Games since.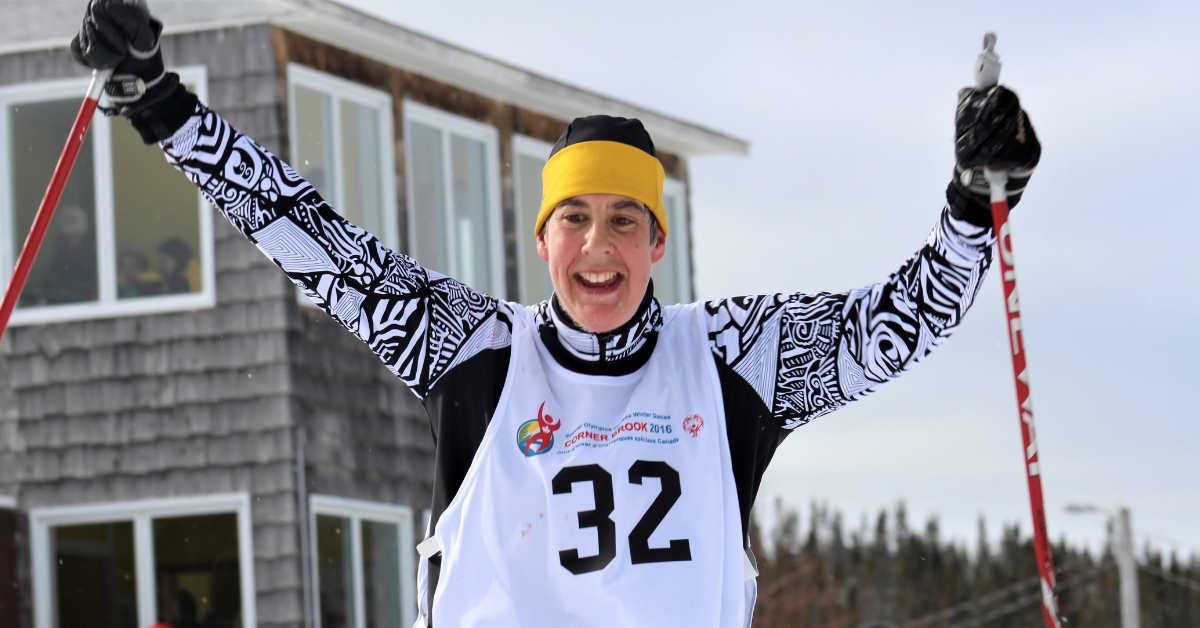 "She has been now 39 years uninterrupted in Special Olympics," Birgit said, adding that even when the family briefly moved to the United Kingdom, they were able to find a local program. "I don't know what I would have done without Special Olympics – it's just part of her life."
It's taught Brita not only fine motor skills, but also the value of teamwork, commitment and punctuality.
For Brita, though, it's all about the lasting friendships.
"I can meet some friends and I can socialize, travel," Brita said.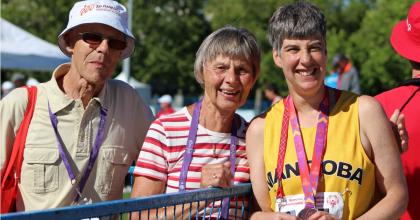 Her fondest Special Olympics memory dates back to 1993, when she competed in cross-country skiing at her first Special Olympics World Winter Games in Schladming, Austria – it's where she won her first gold medal on the world stage.
"It was pretty special," Brita recalled.
She's since received Female Athlete of the Year Awards from both Special Olympics Manitoba and Canada. In 2014, she was the first athlete to receive the Dr. Frank Hayden Lifetime Achievement Award – a prestigious national award given to athletes who've best exemplified the spirit, philosophy and goals of the Special Olympics movement over the course of their career.
"She just went from success to success – she truly is the example of what you can do when you put your mind to it," said Birgit. "She's a role model for other athletes." 
"Even now at the age of almost 50, she's still competitive."
Special Olympics has also helped Brita gain independence, as she's been living on her own – with two student roommates who help her cook – for the past 25 years.
According to Birgit, Brita educates her roommates on training and healthy eating.
"We couldn't have imagined anything like this," said Birgit. "Special Olympics has done a lot for us."
Support athletes like Brita by making a donation to Special Olympics Canada today.