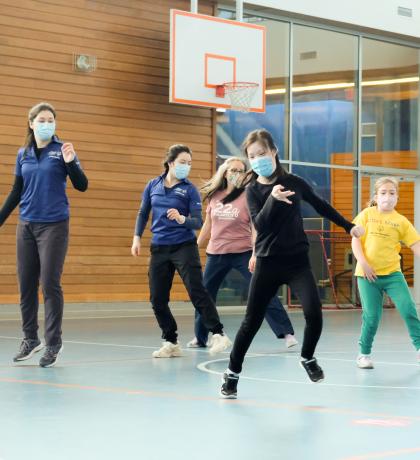 "I love watching everybody improve and seeing the athletes grow – not just in their skills, but as people. That's one of my favourite parts of running a youth program," said Special Olympics BC – Coquitlam's Rachel English.
Rachel and her sister Renee are Head Coaches of SOBC – Coquitlam's Active Start and FUNdamentals programs. They saw both returning and new athletes in their youth programs in the 2022-23 sport season, and were thrilled with the growth of every athlete!
"It puts a smile on my face whenever I watch an athlete shoot a basketball into the hoop, especially when they first started out being uncomfortable with dribbling," Renee said.
They also have a younger sister who has been a participant in Coquitlam's youth programs. Rachel used to accompany her when they were both young, and looking back, Rachel is amazed at the impact that SOBC's youth programs have not only on the athletes but also herself.
"I've gotten to see things from different perspectives – as a participant, general volunteer, and then a Head Coach," she said. "It's awesome to know that I'm making an impact and that I'm able to help athletes like my sister have fun and learn. … Coaching for SOBC has taught me so many life skills – I wouldn't be where I am if not for the program."
Many children with intellectual disabilities feel left behind or isolated in traditional sport and activity programs. In Special Olympics youth programs, they belong and thrive. In the SOBC Active Start and FUNdamentals programs running in communities around the province, children and youth with intellectual disabilities ages two to 11 learn vital motor, sport, and social skills in a fun and welcoming environment.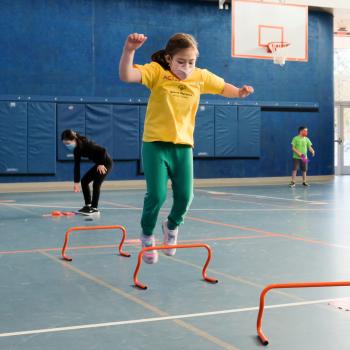 So far it's been a successful and action-packed 2022-23 season for SOBC's youth programs, with a total of 23 programs running across the province:
5 Active Start programs
9 FUNdamentals programs
3 combined Active Start/FUNdamentals programs
6 FUNdamentals programs running in schools in Surrey, Mount Waddington, and Trail
Heading into the spring and summer seasons, SOBC – Port Alberni is planning on starting a FUNdamentals program held in Ucluelet, and SOBC – Williams Lake is working on an Active Start program for the first time, with the support of Thompson Rivers University's child and youth programs. So excited to see our empowering youth programs continue to grow all around the province!
To get involved as a participant or in a rewarding volunteer role, contact Amy Gibb, SOBC Youth Development Coordinator, at agibb@specialolympics.bc.ca or 250-252-0515.
 
Learn more about SOBC youth programs
 
Updates from across the province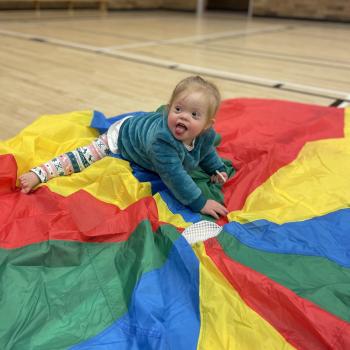 SOBC – Abbotsford held a combined Active Start/FUNdamentals program during the 2022-23 season, run by dedicated coaches Lana Carrusca and Mariah Wagner. Enrollment numbers have increased, and they are excited to support the next generation of Special Olympics athletes!
"They love showing their talents and abilities, and I feel the coaches and volunteers have just as much fun," Carrusca said. "To see the smiles, accomplishment, and confidence when they succeed is so fulfilling."
In Kelowna, Active Start and FUNdamentals coach Kimberly Rutledge has enjoyed the success of her Local's youth programs. The community of family and friends surrounding these programs is what makes her coaching role so rewarding.
"It is so special to watch our community grow, to see friendships blossom, and to get to see the future of sport. … For each met goal there is a celebration amongst all of the athletes, their families, and the coaches. It is a very embodied understanding that when one of us wins, we all win," she said.
SOBC parent Nicole Smith has her daughter enrolled in SOBC – Kelowna's Active Start program and loves seeing her have fun and interact with her peers.
"Presley is a pandemic baby and so she spent very little time with other kids. So seeing the joy on her face when she is with her friends warms my heart!" Smith said.

School sports leading the way for inclusion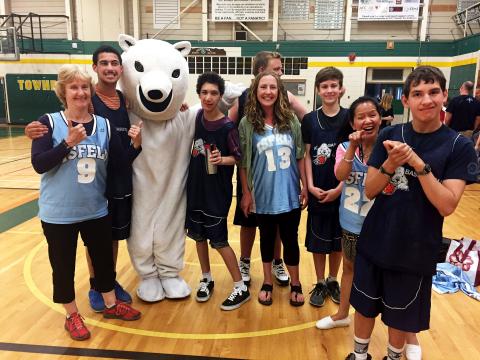 SOBC is also dedicated to working with School Districts around the province to build inclusive schools through sport and education. SOBC's School Sport Competition programs and Inclusion Champion Schools package give educators ready-made sport, awareness, and educational activities that include students with intellectual disabilities and empower all students to champion inclusion.
We are cheering for the upcoming School Sport Competitions in the Tri-Cities and on Vancouver Island!
April 12: 3-on-3 Basketball Competition, Coquitlam
May 4: 3-on-3 Basketball Competition, Courtenay
May 17: Soccer Competition, Nanaimo
June 14: Track & Field, Port Alberni
Learn more about school sports programs
Get involved in empowering children with intellectual disabilities through our youth programs by registering with SOBC today!
A heartfelt thanks to the Government of British Columbia, Government of Canada, and Tim Hortons for their dedicated support of our empowering youth programs throughout B.C.!