Two generations – and counting – of Toronto's Etherington family has dedicated more than 30 years of their lives to expanding the Special Olympics movement in Canada.
Together, the family established two significant fundraisers for Canadians with an intellectual disability: LIMITLESS: The Special Olympics Canada Gala and motionball, an organization that targets the next generation of philanthropists.
It started with Brian Etherington and close family friend David Garard in the early 1980s.
Often invited to local events for other charities, the pair decided to start their own fundraiser for a cause they support: Special Olympics.
"When we saw the state of the organization almost 40 years ago, it was a wonderful idea in need of some community support and I think that's how we got started," Brian said. 
In 1983, they hosted the first Sports Celebrity Festival, which was a breakfast, with professional athletes in attendance, at the Royal York Hotel. It raised $4,300 in its first year.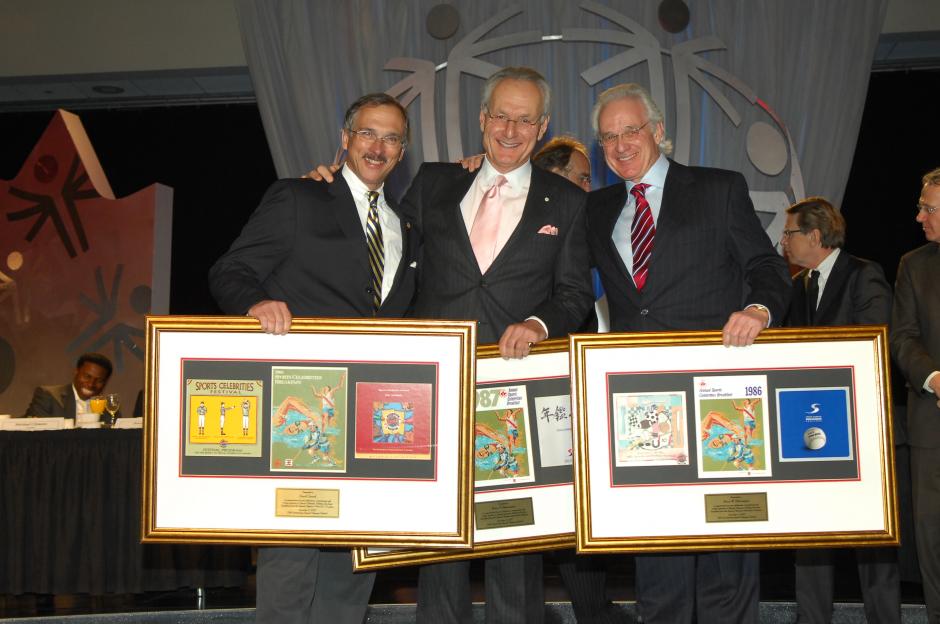 The following year it raised $25,000 and by 1989, the event was so large a fuse blew and the power went out. The funds continued to grow each year, as they added an auction and a black tie dinner. More than 30 years later, the Sports Celebrity Festival evolved into Special Olympics Canada's annual LIMITLESS Gala, which last year alone raised $2.1 million.
"It's been a real joy to see the Festival grow – and the next generation make it better," said Brian, who's also the former Chair of both Special Olympics Canada and the Special Olympics Canada Foundation. "If you can start something … you'll know it's a good idea if the next generation continues with it."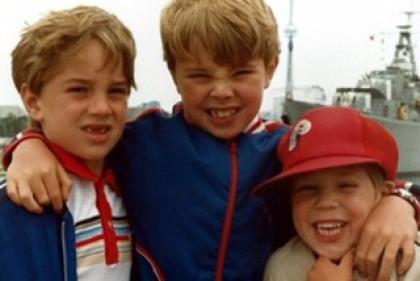 Today, Brian is watching his sons Mark, 44, Sean, 43, and Paul, 41, carry that torch forward.
"Our start in Special Olympics was volunteering for years at the Festival, doing whatever was needed," Paul recalled of their early childhood. 
By 2000, Paul decided to coach a Special Olympics floor hockey team and "fell in love with it."
"I met a ton of athletes and parents and for me that was really the first time I got to understand the grassroots components of Special Olympics," he said.
All three brothers became close with one of Paul's floor hockey athletes, Kevin Timberlake, who also worked at the family business, Etherington Generations. They watched Kevin come out of his shell and develop his own landscaping and carpentry businesses. 
"It became very clear that Special Olympics is a lot more than sport competitions," said Paul. "It's about providing opportunities, it's about enriching the athletes' lives, giving them self confidence."
Once they all graduated from university by 2001, they decided to follow their father's footsteps and create their own signature event in support of Special Olympics.
"We wanted to get our demographic involved – what we would call 'young professionals,'" said Paul.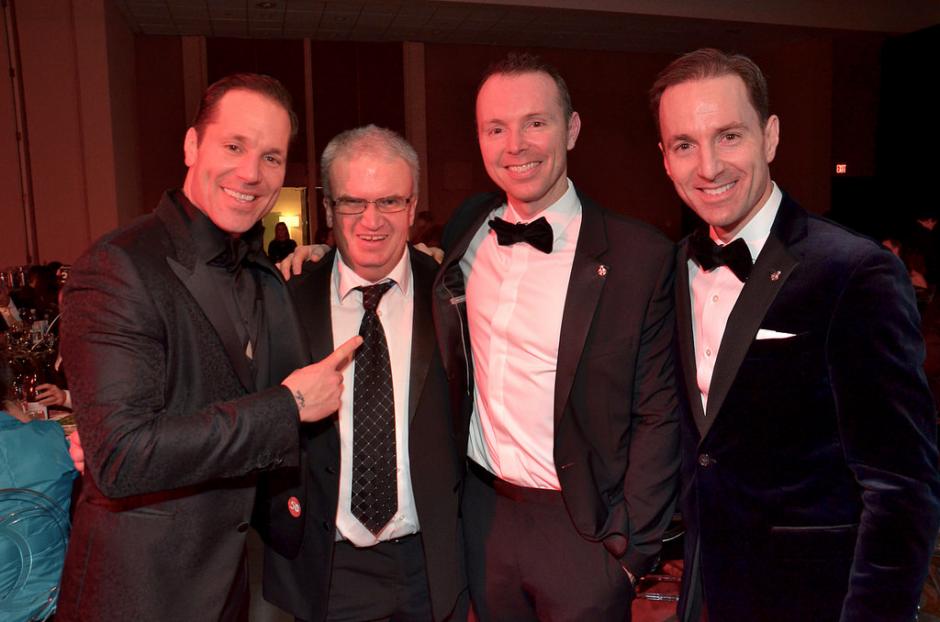 Over a beer, they came up with the idea for motionball, an organization that raises awareness and funds for the Special Olympics Canada Foundation through integrated social and sporting events. The not-for-profit hosts galas, as well as its flagship event Marathon of Sport – a day of inclusive athletic competitions in which every team plays with a Special Olympics athlete.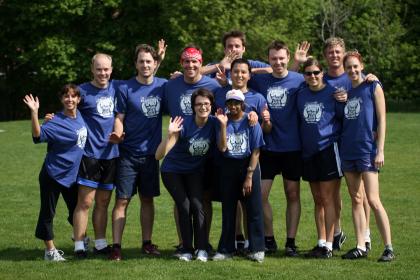 "It's all about getting to know your Special Olympics athlete," Paul said. "Often 90 per cent of our participants have never spent time with an individual with an intellectual disability. By the end of the day, they're sharing email addresses or cell phone numbers – they get a sense of what they're supporting. It's pretty awesome to watch."
motionball also launched #NoGoodWay – an anti-bullying campaign to end the use of the "r-word" – in Canada.
Since 2002, motionball has grown to host 32 events in 21 cities, which have raised $10 million in support of Special Olympics athletes across Canada.
In November, Mark, Sean and Paul were awarded Special Olympics Canada's Harry "Red" Foster Award, given to those who've contributed significantly to the success of Special Olympics in Canada.
Their father, Brian, received the same award in 2002.
As the trio gear up for motionball 2019 – at Liberty Grand Friday Feb. 1 – they continue to groom the next generation of Etheringtons.
"We're pushing our own kids gently," Paul said. "That's our greatest hope – that they'll continue to carry it forward."