Newfoundland's Mark Peddle, 31, grew up around Special Olympics.
While his mother coached athletics and floor hockey when he was younger, he didn't register for any sports until he was 18. He can't explain why he waited so long, but he wishes he joined Special Olympics Mount Pearl sooner.
"It's helped me quite a bit," the soccer and floor hockey player said while on a trip to Toronto to film the above awareness campaign video for the organization.
Special Olympics has helped Mark build stamina and become a stronger athlete – which lead to his favourite part about being involved: travelling. 
He's been all over Canada, from Antigonish, Nova Scotia to Quebec City and London, Ontario, to compete in National Games. His soccer team brought home a bronze medal from the Special Olympics Canada 2018 Summer Games in Nova Scotia last summer. 
He hopes to one day make it to the Special Olympics World Games and travel out of country.
"That's the big goal," he said, adding that he's also made "quite a lot of friends along the way."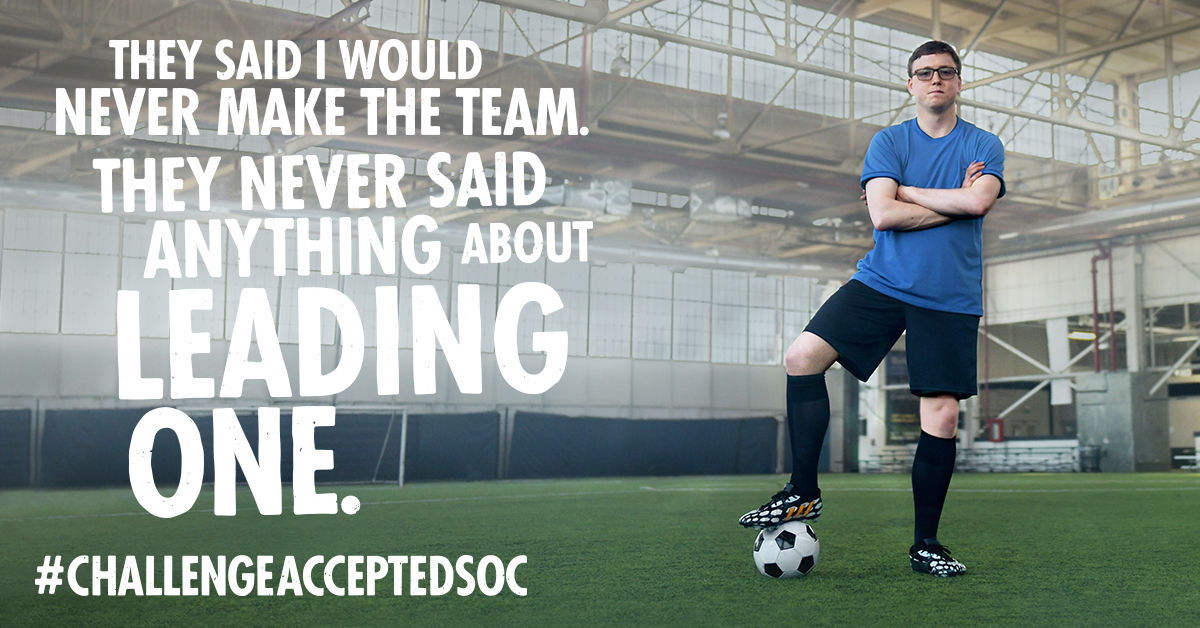 Special Olympics has also helped him take on challenges off the field of play.
In 2009, Mark got a job in the produce department at the Sobeys in Mount Pearl.
"They're like my family now," Mark said of the colleagues he's worked with for nearly 10 years.
His father, Paul, has seen considerable growth in Mark over the last few years, as he's taken on speaking engagements at various Special Olympics events.
"Having the ability to get up and talk before people, to make presentations, to speak and to represent Special Olympics both locally, provincially, and nationally has been a tremendous thing for him to do," said Paul.
Mark is just one of many success stories at Special Olympics Canada.
Individuals with intellectual disabilities face challenges, both big and small, every day of their lives – challenges most will never encounter. 
Special Olympics helps build confidence to take on these challenges in sport – and in life, empowering Canadians with an intellectual disability to live their full potential.
No matter the feat, Mark – like all 45,000 Special Olympics athletes – has the same fearless response: Challenge Accepted. 
To help more children, youth and adults with an intellectual disability, make a donation to Special Olympics today.