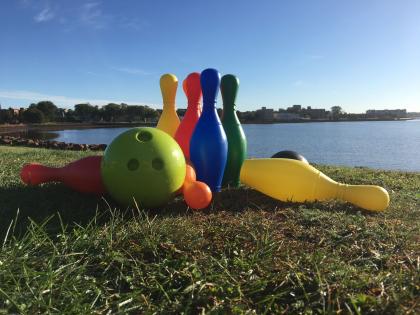 TYNE VALLEY
Tyne Valley Bowling Lanes, Tyne Valley
Home of the Canadian Oyster Shucking Championship, and an annual five day Oyster Festival, Tyne Valley is a small town with 250 people. The Bowling venue will host the 10 pin bowling events at its 6 lane facility attached to the Fire Hall.
---
SUMMERSIDE

One of two official 10-pin bowling venues and steps away from the Summerside Waterfront, Credit Union Place is the newest multi-purpose facility in Atlantic Canada and one of the most technologically advanced and versatile venues in Canada.
Credit Union Place will also host the Closing Ceremonies!
---
SLEMON PARK
Slemon Park will be the athlete's village for 10-pin bowling.
The bus drive will be 25 minutes to Tyne Valley and 10 minutes to Credit Union Place.
---
CHARLOTTETOWN

Located in the heart of downtown Charlottetown, the Murphy's Community Centre houses the largest bowling alley on the Island. Murphy's Bowling Centre has been the hub of 5 pin bowling on Prince Edward Island for close to 50 years. The venue is a 5 minute drive from UPEI.

Located on 140 acres in Charlottetown, the birthplace of Confederation, the University of Prince Edward Island (UPEI) has a rich history. The 5 pin athletes will be staying on PEI campus, using Blanchard Hall and the Conference cafeteria. Completely refurbished in 2005/06, Blanchard Hall has 66 apartments with two bedrooms (each containing two single beds allowing up to four people to share), a full kitchen, living room with cable TV, and private bathroom.
UPEI will also be the host for the 2018 Special Olympics Canada Bowling Championships Opening Ceremonies!