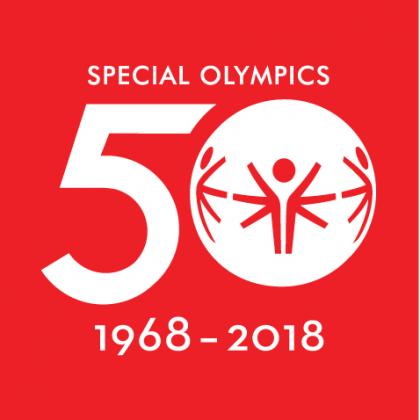 Celebrate our 50th Anniversary!
We are celebrating 50 years of joy, courage and empowerment. Starting July 2018, global Special Olympics celebrations will inspire new generations to see the beauty, dignity and talent in each of us.

The spark that became today's Special Olympics movement ignited at the first 1968 International Summer Games in Chicago, Ill., USA. Five decades later, we are returning to Chicago to launch the year-long global Special Olympics 50th Anniversary celebrations in July 2018. 
Join us as we play together, learn from each other, and chart an inspiring course for the future!
Let's be sure we spread the word in Alberta! Share your first experience with Special Olympics and what your future hopes and dreams are. Use our Special Olympics 50th Anniversary endorsement mark on your posts to raise even greater awareness on a powerful movement that is impacting over 3,300 athletes in Alberta and almost 2 million worldwide. Get our Special Olympics 50th Mark in our Resources.