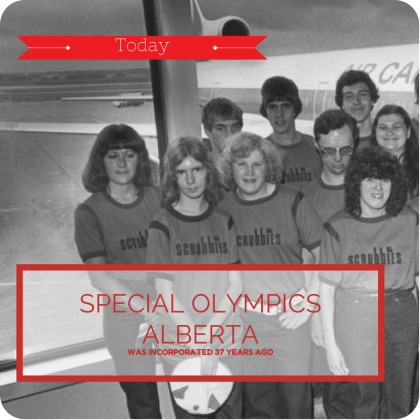 Incorporated on February 28 1980, Special Olympics Alberta has built a tradition of support and opportunity for people in Alberta with intellectual disabilities. In 1980, the organization hosted its first Provincial Summer Games.
Parents and families of athletes have been the driving force behind the Special Olympics movement around the world and the same is true in Alberta. Parents who wanted sport opportunities for their children started the first programs in many communities. The first Special Olympics programs were started by dedicated parents and volunteers in Edmonton, Calgary, Lethbridge and Red Deer even before a provincial organization was founded.
Learn more about our Special Olympics's history in Alberta at Our History page.