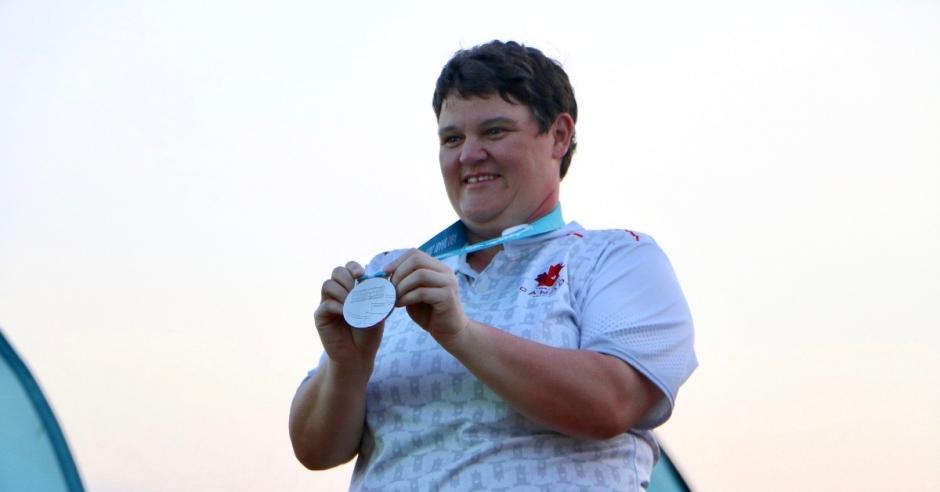 HIGHLIGHTS
Team Canada is bringing home more than 150 medals from the Special Olympics World Games Abu Dhabi 2019.
After four days on the course, SO Team Canada golfers earn seven medals.
SO Team Canada Powerlifters add seven to their impressive medal count.
All competitions concluded with Powerlifters, rhythmic gymnasts, golfers, bocce players, swimmers and track and field athletes competing in their final events.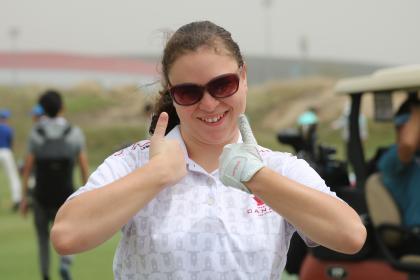 FAVOURITE MOMENT
Special Olympics Team Canada's youngest athlete is heading home from the 2019 World Games with a silver medal in hand. Emma Bittorf already has her sights set on the next Special Olympics World Games in 2023.
March 20: 41 medals go to SO Team Canada:
Golfers bring home three gold, three silver and one bronze medal.
Swimmers earned two gold and three silver medals.
Track and field athletes are bringing home two gold, two silver and one bronze medal.
Bocce players – both men and women – added two more silver medals to their hardware count.
Powerlifters Christine Sullivan and Michael Bandler earn a combined seven medals.
Roy Paynter, aquatics: Gold, 100-metre backstroke
Bobbi-Lyn Cleland, aquatics: Silver, 50-metre backstroke
Aquatics, 4x50-metre freestyle, female: Gold
Aquatics, 4x50-metre individual medley relay, male: Silver
Maxime Duguay, athletics: Silver, 10K
Jessica Larrivee, athletics: Bronze, 10K
Audrey Vincent, athletics: Gold, 800-metre
Athletics, 4 x100-metre relay, ladies: Gold
Athletics, 4 x 100-metre relay, men's: Silver
Emma Bittorf, golf: Silver
Kyle Grummet, golf: Bronze
Richard Buck, golf: Silver
Krista Stockman, golf: Silver
Erin Thom, golf: Silver
Tess Trojan, golf: Gold
Kyle Koopman, golf: Gold
Neil MacDonald & Philip Bialk, bocce: Silver, men's doubles
Ava (Nikita Williams) & Kerry Lane, bocce: Silver, women's doubles
Michael Bandler, Powerlifting: Two gold, two silver
Christine Sullivan, Powerlifting: Two silver, one bronze
Schedule for Thursday, March 21:
Athletes rest and gear up for the Closing Ceremony Thursday night!
SO Team Canada flies home Saturday, March 23.